Filling a gap in the literature, this is the first book to comprehensively discuss 3D printing applied to bone surgery.
---
---
Didactical videos complement the book illustrating essential basic spine surgery techniques in the daily practice. Written by an international panel of experts this practical and handy guide is an invaluable tool for trainees of both orthopedic surgery and neurosurgery, spine fellows, and junior spine surgeons.
---
---
---
A new, up-to-date edition of the top-selling concise motor disorders textbook that covers the multidisciplinary nature of today's research into prevention, diagnosis and treatment to prevent disability, from genetics to neurophysiology to environment, including information on COVID-19.
---
---
---
This book presents the latest information on the epidemiology, pathophysiology, diagnosis and treatment of peripheral nerve entrapment neuropathy, focusing on the lumbar spine and the lower limbs.
---
---
---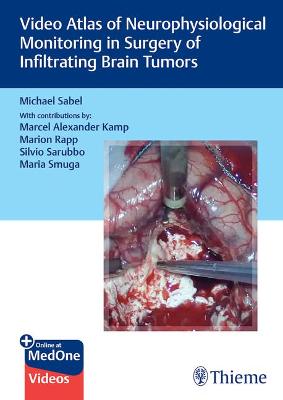 ---
This book brings together the latest knowledge on moyamoya disease, covering diagnostic criteria, status as a disease entity, genetic aspects, pathophysiology, novel neuroradiological findings, and surgical therapy.
---
---
This book presents a basic introduction of the role of robotics in neurological surgery in a systematic organized manner. The work provides thorough explanations of the history, types, uses, application, current practice, and future directions of robotics in each division of the field of neurosurgery.
---
---