This is the third edition of a comprehensive study of the neuronal disorders of the lower gastrointestinal tract in children. Important new studies and progress in research on bowel motility and motility disorders are covered in detail.
---
---
This book provides the latest information on diagnosis and treatment strategies for colorectal T1(SM) carcinoma including endoscopic resection, and pathologic diagnosis and treatment following resection.
---
---
This book provides a concise, yet comprehensive overview of cancer risks in patients with inflammatory bowel disease (IBD), as well as the screening modalities used to reduce these risks.
---
---
This text provides a comprehensive and multidisciplinary, state-of-the-art review of complications related to surgical procedures for male urinary and fecal incontinence.
---
---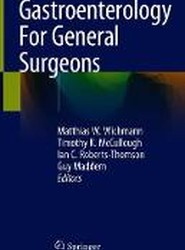 Written by leading experts in their respective fields, it offers up-to-date evidence and insights into these conditions to enable adequate decision-making and safe management of these conditions.
---
---
The technical challenges of managing complex patients and the technical details that make these situations challenging are covered, and evidence and experience-based solutions are offered for surgeons of all levels.
---
---
This book provides a guide to the management of patients with Crohn's disease and ulcerative colitis. The indications for surgery within inflammatory bowel disease are covered, as well as new biologic medications and the effects they have on the immune system.
---
---
The second edition of Advanced Techniques in Minimally Invasive and Robotic Colorectal Surgery serves as a valuable resource to general surgeons, colon and rectal surgeons, minimally invasive surgeons, as well as residents and fellows.
---
---
First published in 1994: Colorectal Physiology reviews recent findings in fecal incontinence, which is becoming a greater concern to physicians and surgeons as our population grows older and becomes better educated. International experts in anorectal physiology and management of incontinence present their personal views and specific clinical experiences on topics such as causes, diagnostic testing, and modes of treatment.
---
---
This book combines provision of basic knowledge on anorectal diseases with clear description of special surgical techniques based on 30 years' experience in anorectal cases at one hospital.
---
---