Error and Uncertainty in Diagnostic Radiology exposes the process of diagnostic radiology and how it can sometimes go tragically wrong. The occurrence of radiological error directly correlates with the underlying high level of uncertainty known to be present in the diagnostic process. As an expert in the field, Michael Bruno helps readers gain insight into the various types of radiologist error as well as practical strategies for error prevention.
---
---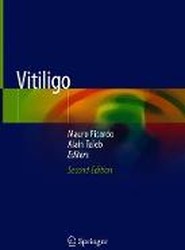 ---
A practical guide covering all aspects of the provision of care in humanitarian situations and complex emergencies. It includes evidence based clinical guidance for resource limited situations, as well as essential non-clinical information for people working in field operations and development.
---
---
Provides an essential practical guide to all aspects of medical school, from preparation for the first day, through to final exams and planning a career. Includes quick-reference concise summaries covering all clinical specialties.
---
---
This book guides readers with some basic knowledge of statistics from an elementary introduction of regression analysis to advanced applications in survey research and longitudinal analysis. Emphasis is on interpretation of parameter estimates in population health and clinical research.
---
---
One doctor's mission to expose the corruption and groupthink threatening the heart of medical practice today.
---
---
Ultrasound Elastography for Biomedical Applications and Medicine Ivan Z. Nenadic, Matthew W. Urban, James F.
---
---
Containing over 550 Single Best Answer questions, the third edition of Oxford Assess and Progress:Clinical Medicine is an essential revision tool.
---
---
This great-value pack offers students a definitive resource on clinical medicine.
---
---