Drawing on the author's experiences ranging from the world's most advanced hospitals to revolutionary new approaches in India and Africa, this book will challenge everything from the role of healthcare in the world economy to the training and leadership of the medical profession and the role of women in the workforce.
---
---
Teaching Health Humanities illuminates the theory and practice of health and medical humanities pedagogy as it exists today in a variety of institutional settings. It explores how this pedagogy incorporates emerging media forms and aims to represent a variety of perspectives.
---
---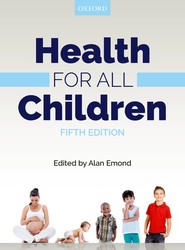 The new edition of Health for all Children, the leading authority in the field, has been fully revised and updated to incorporate the key updates and developments on how the health of children can best be protected and promoted, making it essential reading for anyone involved in the care and welfare of children.
---
---
A practical guide covering all aspects of the provision of care in humanitarian situations and complex emergencies. It includes evidence based clinical guidance for resource limited situations, as well as essential non-clinical information for people working in field operations and development.
---
---
This book offers new ways of thinking and approaching complex problems through a conceptual and practical leadership approach founded on innovation and diversity. The "I.D.D.E.A. Leadership Framework" introduces the goal of assisting health and human service practitioners with the design, implementation, and evaluation of innovative programs to help vulnerable populations and promote social change.
---
---
Bringing together an internationally respected team of experts, the second edition of Fundamentals of Health Psychology continues to offer a comprehensive introduction to the key topics and approaches in the fast-growing field of health psychology.
---
---