â There is an evident practice gap in education of general adult cardiologists on long-term management of congenital heart disease (CHD).
---
---
In its updated second edition, this book offers state-of-the-art coverage of techniques and approaches to percutaneous treatment of left side cardiac valve disease, including transcatheter techniques applied to cardiac valves. Provides numerous illustrations.
---
---
---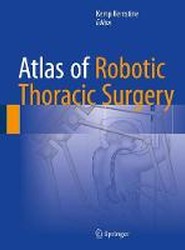 This book represents the definitive robotic thoracic surgery atlas, containing didactic material necessary to facilitate effective practice in thoracic surgery and to provide learning tools in these methods both to practicing surgeons and to those in training.
---
---
This book offers information and insight into the molecular basis for lung cancer, including precursor and preinvasive lesions, molecular diagnosis, molecular targeted therapy, molecular radiology and related topics for lung cancer and for specific cell types.
---
---
Offers concrete diagnostic guidance for anatomic pathologists to accurately identify pulmonary disease using exfoliative and aspiration techniques. It not only illustrates the cytomorphology of lung specimens, but also presents and contrasts common problem areas that can lead to erroneous interpretation.
---
---