Showing
10
of 347 results for
Rodak's Hematology: Clinical Principles and Applications, 6th Edition uses hundreds of full-color photomicrographs to help you understand the essentials of haematology.
---
Hardback
£95.40
£106.00
(
Save 10%
)
---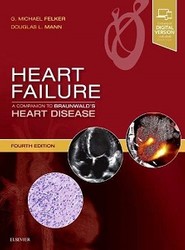 Hardback
£133.19
£147.99
(
Save 10%
)
---
---
Advances in Anesthesia highlights the year's significant medical advances, providing one source to review the essential information updates for the Anesthesiologist in that year. The distinguished editorial board, led by Dr. Thomas McLoughlin, includes Drs. Richard Dutton, Laurence Torsher, and Francis Salinas.
---
Hardback
£116.09
£128.99
(
Save 10%
)
---
Covering the full spectrum of endoscopic ultrasound, Endosonography, 4th Edition, by Drs. Robert Hawes, Paul Fockens, and Shyam Varadarajulu, is a comprehensive, one-stop resource for mastering both diagnostic and therapeutic EUS procedures.
---
Hardback
£185.39
£205.99
(
Save 10%
)
---