Showing
10
of 406 results for
To be the best doctor you can be, you need the best information. For more than 90 years, what is now called Goldman-Cecil Medicine has been the authoritative source for internal medicine and the care of adult patients
---
---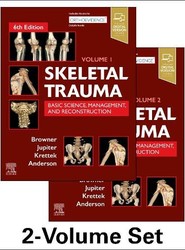 ---
Designed to be of benefit to both cardiologists and radiologists, CT and MR in Cardiology covers all aspects of this fast-growing subspecialty, providing a current, comprehensive resource for physicians at the point of care. Cardiologists will find authoritative guidance on the performance and interpretation of CT angiography and MR to complement echocardiography and angiography, and radiologists will find practical, highly illustrated information on specific cardiac CT and MR diagnostic procedures.
---
---
Now designated as a primary medical specialty, the field of interventional radiology has contributed many ground-breaking procedures, including angioplasty, catheter-delivered stents, aneurysm coiling, and minimally-invasive cancer treatment. This first-of-its-kind review text offers an authoritative, easy-to-use introduction to the field, highlighting procedures, instruments, techniques, modalities, and more. Using an image-filled, practical format it covers exactly what you need to know for a solid foundation in this fast-growing field.
---
---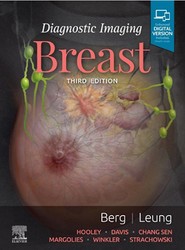 Covering the entire spectrum of this fast-changing field, Diagnostic Imaging: Breast, third edition, is an invaluable resource not only for radiologists, but for all health care professionals involved in the management of breast disease. From screening and diagnostic mammography and tomosynthesis, ultrasound, and MR to contrast-enhanced mammography and molecular imaging, Drs. Wendie Berg and Jessica Leung, along with their expert author team, provide carefully updated information in a concise, bulleted format.
---
---
This issue of Critical Care Clinics, edited by Dr. Kianoush Kashani in collaboration with Consulting Editor Dr. John Kellum, is focused on Intensive Care Unit Telemedicine. Topics in this issue include: ICU telemedicine program administration: from start to full implementation and ICU telemedicine multidisciplinary care teams.
---
---
Stay on top of the rapidly-changing area of emergency radiology with this new volume in the popular Case Review Series. This challenging subspecialty requires a range of knowledge and skills for rapid diagnosis of issues related to trauma and acute situations including cardiopulmonary emergencies, stroke, and fractures.
---
---
This issue of Clinics in Geriatric Medicine, Guest Edited by Dr. Steven Castle, is devoted to Falls Prevention. Articles in this important issue include: Key components of exercise programs in community to prevent falls; Potential reasons deaths from falls in older adults have doubled in the past decade; Link between Primary care and community-based balance exercise programs;
---
---
This issue of Cardiology Clinics, guest edited by Drs. Benjamin A. Steinberg and Jonathan P. Piccini, will focus on Atrial Fibrillation in Heart Failure.
---
---
In this comprehensive look at adolescent screening and holistic health in the technology age, Dr. Vincent Morelli reviews the history of the adolescent health screen, what is being used now, and what needs to be considered in the future. An ideal resource for primary care physicians, pediatricians, and others in health care who work with adolescents, it consolidates today's available information on this timely topic into a single convenient resource.
---
---