Showing
10
of 388 results for
To be the best doctor you can be, you need the best information. For more than 90 years, what is now called Goldman-Cecil Medicine has been the authoritative source for internal medicine and the care of adult patients
---
---
This issue of Clinics in Geriatric Medicine, Guest Edited by Dr. Steven Castle, is devoted to Falls Prevention. Articles in this important issue include: Key components of exercise programs in community to prevent falls; Potential reasons deaths from falls in older adults have doubled in the past decade; Link between Primary care and community-based balance exercise programs;
---
---
In this comprehensive look at adolescent screening and holistic health in the technology age, Dr. Vincent Morelli reviews the history of the adolescent health screen, what is being used now, and what needs to be considered in the future. An ideal resource for primary care physicians, pediatricians, and others in health care who work with adolescents, it consolidates today's available information on this timely topic into a single convenient resource.
---
---
Welcome to the 21st Edition of Nelson Textbook of Pediatrics - the reference of choice among pediatricians, pediatric residents, and others involved in the care of young patients. This fully revised edition continues to provide the breadth and depth of knowledge you expect from Nelson, while also keeping you up to date with new advances in the science and art of pediatric practice.
---
---
From a renowned specialist at the Cleveland Clinic and medical and surgical experts in this growing field comes an up-to-date, multidisciplinary resource on transgender health care and surgery. Comprehensive Care of the Transgender Patient, by Dr. Cecile Unger, covers all aspects of transgender health care, beginning with epidemiology and history and progressing to an in-depth review of the complex transition for patients, including mental health services, endocrine and hormone therapy treatment, and surgical options.
---
---
This first-of-its-kind volume focuses on the anatomy, imaging, and surgery of the dural venous sinuses and the particular relevance to neurosurgery and trauma surgery. Knowledge of the fine clinical anatomy involved in neurosurgery and skull base surgery has progressed greatly in recent years, and this title reflects new information of particular importance to neurosurgeons, trauma surgeons, neurologists, interventional radiologists, and others who need a complete, up-to-date understanding of this complex anatomical area.
---
Paperback / softback
£127.79
£141.99
(
Save 10%
)
---
Rodak's Hematology: Clinical Principles and Applications, 6th Edition uses hundreds of full-color photomicrographs to help you understand the essentials of haematology.
---
---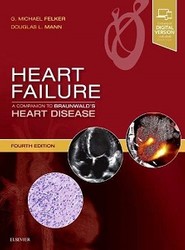 ---
Recent years have brought many significant changes to the field of sleep apnea and snoring, and this revised 2nd Edition keeps you up to date with every effective intervention. Sleep Apnea and Snoring: Surgical and Non-Surgical Therapy, 2nd Edition, takes a focused, multidisciplinary approach to all sleep apnea and snoring related illnesses, making it an outstanding reference for surgery in this key area within otolaryngology.
---
Hardback
£134.99
£149.99
(
Save 10%
)
---
Authored by current and former physicians at the Mayo Clinic, Faust's Anesthesiology Review, 5th Edition, combines comprehensive coverage of essential anesthesiology knowledge with an easy-to-use format, reflecting the latest advances in the field.
---
---