Publisher's Note:
Products purchased from 3rd Party sellers are not guaranteed by the Publisher for quality, authenticity, or access to any online entitlements included with the product.
 
The most current, comprehensive osteopathic text available, Foundations of Osteopathic Medicine, Fourth Edition, defines osteopathic terminology and techniques and instills the confident understanding essential to clinical success. This proven resource is the standard text for teaching the osteopathic profession, providing broad, multidisciplinary coverage of osteopathic considerations in the basic sciences, behavioral sciences, family practice and primary care, and the clinical specialties.
 
Endorsed by the American Osteopathic Association, this popular text makes the key tenets of osteopathic practice more accessible than ever and demonstrates a wide variety of osteopathic manipulative methods in vivid detail. More than half of this new edition is made up of all-new content, reflecting current practices in basic sciences foundation, the osteopathic approach to patient care, somatic dysfunction and treatment, osteopathic considerations in the specialties, and research investigating osteopathic principles. New illustrations and a full-color design bring concepts to life, and enhanced pedagogical features make the entire text easier to use for students and practitioners alike.
 
---
---
In the second volume of Healing The Soul, written for the medical and homeopathic professions and the health-concerned public, David Lilley takes the reader into the mystical and mythical world of the archetype; a world of wondrous remedies possessing the power to heal.
---
---
Publisher's Note:
Products purchased from 3rd Party sellers are not guaranteed by the Publisher for quality, authenticity, or access to any online entitlements included with the product.
This new edition of Travell, Simons & Simons' groundbreaking work reflects the latest research and best practices associated with trigger points and updates the iconic pain point images that set the standard in the field. New lead editor Joseph M. Donnelly draws on his experience as both educator and physical therapy practitioner to integrate an evidence-based approach into this critical text. In addition, the new edition consolidates information to create a more intuitive user experience and features a completely new full color design to bring concepts to life.
---
---
Mayo Clinic Principles of Shoulder Surgery provides the basic principles and foundational knowledge for this orthopedic specialty in a concise and easy-to-use manner. The book, written by a well-seasoned surgeon with years of experience training residents and fellows, pulls together a comprehensive reference for interdisciplinary use, relevant to many fields including sports medicine, rheumatology, and rehabilitation. Dr. Sanchez-Sotelo covers an array of topics starting with history taking, the physical examination, the use and understanding of advanced imaging techniques, and preforming surgical procedures such as fracture fixation, arthroscopic surgery, tendon transfers, and replacement, all visually enhanced with relevant videos. This book is the perfect resource for all medical libraries, whether you are a student, primary care physician, physical therapist, or allied health professional.
---
---
A comprehensive and highly illustrated guide to examining and assessing patients prior to massage therapy.
---
---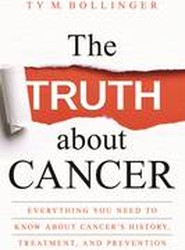 After losing several family members to cancer, the author refused to accept the notion that chemotherapy, radiation and surgery were the most effective treatments available for cancer patients. In this book, he explains that there are many methods we can use to treat and prevent cancer - we just don't know about them.
---
---
Secrets of Bach Flower Remedies is an accessible guide that will teach you how to utilise safe and simple remedies and enable your emotions to flow freely and positively.
---
---