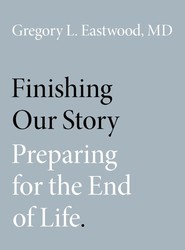 This book is for people who have questions about the end of life in other words, all of us. Gregory Eastwood, a physician and ethicist, confronts questions such as: what to expect, how to prepare for death, what to do when you get there. The book helps us to prepare for our death or that of loved ones in a careful, thoughtful, and practical way.
---
---
This book addresses why and how the aging process is accelerated under diabetes, providing valuable and comprehensive information for the management of various types of diabetes- and aging-related disorders.
---
---
Containing over 550 Single Best Answer questions, the third edition of Oxford Assess and Progress:Clinical Medicine is an essential revision tool.
---
---
---
---
This book addresses relevant issues to enhance pain management nurses need to advocate for effective pain treatment in the elderly.
---
---
Hospice and Palliative Medicine and Supportive Care Flashcards is a comprehensive, evidence-based book of flashcards for clinicians caring for patients who require hospice and palliative care and supportive care. Written in a clinical scenario/vignette, question and answer format, the flashcards are highly readable and serve as a source of fast answers to clinical questions in the field. A total of 300 flashcards are organized into chapters by symptom/disease and provide readers with up-to-date information that follow the core curriculum of American Board of Hospice and Palliative Medicine for ease of use and rapid review for exams.
---
---