Showing
10
of 11784 results for
To be the best doctor you can be, you need the best information. For more than 90 years, what is now called Goldman-Cecil Medicine has been the authoritative source for internal medicine and the care of adult patients
---
---
---
150 ECG Cases presents clinical problems in the shape of simple case histories together with the relevant ECG. Detailed answers concentrate on the clinical interpretation of the results and give advice on what to do. The book can be used as a standalone method of practising ECG interpretation, and even with the most difficult ECGs a beginner will be able to make an accurate description of the trace and will be guided towards the key aspects of the interpretation.
---
---
Welcome to the 21st Edition of Nelson Textbook of Pediatrics - the reference of choice among pediatricians, pediatric residents, and others involved in the care of young patients. This fully revised edition continues to provide the breadth and depth of knowledge you expect from Nelson, while also keeping you up to date with new advances in the science and art of pediatric practice.
---
---
This is a new edition of a well-established textbook which demonstrates the theory and practice of one of the most popular models used in both university and clinical practice settings. Fully updated throughout, Karen Holland, Jane Jenkins and their colleagues explain how the Roper-Logan-Tierney Model can help today's student learn how to care for patients in a variety of health care contexts and use it as a framework for their nursing practice.
---
---
Now thoroughly revised to reflect state-of-the-art advances in the field, Botulinum Toxin in Facial Rejuvenation, 2nd Edition, covers the entire range of the use of botulinum toxin for cosmetic purposes. Dr. Kate Coleman offers practical guidance for safe handling, selection and assessment of patients, potential complications and pitfalls, and aesthetic techniques, as well as comparative modalities and long-term management.
---
---
Rodak's Hematology: Clinical Principles and Applications, 6th Edition uses hundreds of full-color photomicrographs to help you understand the essentials of haematology.
---
Hardback
£95.40
£106.00
(
Save 10%
)
---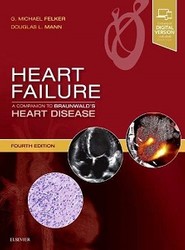 ---
Meticulously reviewed and updated for today's medical students, Basic Immunology, 6th Edition, is a concise text expertly written by the same distinguished author team as the best-selling, comprehensive text, Cellular and Molecular Immunology. This focused, easy-to-understand volume uses full-color illustrations and clinical images, useful tables, and practical features such as Summary Point boxes, end-of-chapter review questions, glossary terms, and clinical cases-all designed to help students master this complex topic in the most efficient, effective manner possible.
---
---