---
This work describes the background to the "burnout syndrome", a state of physical and emotional exhaustion suffered by people employed in highly intensive work. The papers in this book focus on AIDS health care and support workers, outlining the impact of their work and how burnout can be fought.
---
---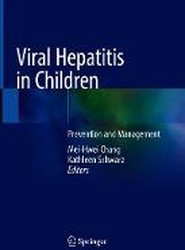 This book is aimed to emphasise the rationale and importance of prevention and management of viral hepatitis in children, providing cutting edge knowledge. Viral hepatitis is a major health problem in the world. Although most complications of viral hepatitis are observed in adults, primary infection with hepatitis viruses often occurs during infancy or childhood.
---
---
This comprehensive, well-illustrated, and easily accessible book documents the latest research outcomes concerning sexually transmitted infections (STIs) and describes important advances in their prevention, diagnosis and treatment.
---
---
---
---