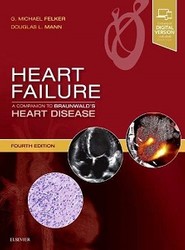 ---
---
From anatomy and diagnostic criteria through specific mapping and ablation techniques, Catheter Ablation of Cardiac Arrhythmias, 4th Edition, covers all you need to know in this fast-changing field
---
---
The fourth edition of the Oxford Handbook of Acute Medicine has been revised throughout to include the most up-to-date guidelines and treatment management plans. With new figures and clinical tips, and a brand new chapter on the older patient, this edition remains the must-have resource for all those dealing with acute illness.
---
---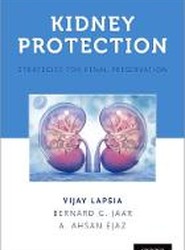 Kidney Protection is the first practical handbook on renal protection for the busy clinician caring for patients with kidney disease in the ICU, perioperative, or out-patient settings. Chapters review the basics of kidney disease, assessment, preventing renal injury and renal preservation in a concise and lucid format that emphasizes guidelines for clinical practice.
---
---
In South Asian's, the cardiovascular diseases of stroke and coronary heart disease (CVD) are epidemic, and diabetes mellitus (type 2) is pandemic. This book presents a synthesis that can help guide prevention, clinical care and research.
---
---
Containing over 550 Single Best Answer questions, the third edition of Oxford Assess and Progress:Clinical Medicine is an essential revision tool.
---
---
This great-value pack offers students a definitive resource on clinical medicine.
---
---