---
Prepare for medical-surgical nursing practice and success on the NCLEX with Brunner & Suddarth's Textbook of Medical-Surgical Nursing, 14th Edition. A favorite resource for students and practicing nurses for over a half-century, this book provides comprehensive yet accessible coverage of a broad range of medical conditions while focusing on the nursing process and the nurse's role in caring for and educating patients and families within today's complex health care delivery system. 
Up-to-date coverage of the health care needs of people with disabilities, nursing research findings, ethical considerations, and evidence-based practice gives you opportunities to refine your clinical decision-making skills.  Fully updated and enhanced, this new edition provides a fully integrated solution that promotes clinical judgment, performance, and success on the NCLEX examination and in nursing practice.
---
---
---
The newest addition to the popular Salem Health series, Nursing provides over 900 understandable, clearly-written articles on a wide variety of topics. Written by experts from the nursing and healthcare fields, articles provide must-have information on nursing as a profession and the practice of nursing as a whole.
---
---
---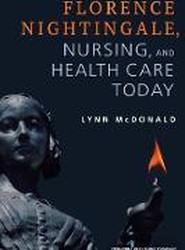 ---
---
This easy-access clinical guide to over 70 commonly seen symptoms describes a step-by-step process for obtaining a reliable patient history, choosing the appropriate physical exam, and using the patient history and physical exam findings to form a differential diagnosis. The second edition continues to include the case study approach, and is updated to incorporate 22 new symptoms.
---
---
This critical reassessment of the Quaker-sponsored humanitarian nursing convoy in 1940s China will deepen understanding of the ethical, cultural, and political barriers to delivering humanitarian assistance then and now.
---
---