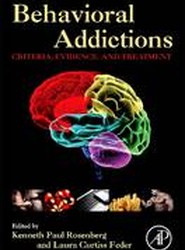 ---
---
---
---
---
---
In the shadows of our child's struggles with addiction, we find ourselves tending to a life for which we weren't prepared. These meditations continue the tradition of Hazelden's beloved meditation books by providing moments of recognition, confession, and healing for those who are realizing that recovery rarely follows a neat or comfortable path.
---
---
This book explores the links between autism and substance abuse, providing information, awareness and analysis. It brings together current research, including studies linking the perseverative traits in autism to addiction, and personal accounts, like the statement of a self-declared 'Aspie' that daily drinking helped to stave off social anxiety.
---
---
Obsessive-compulsive disorder (OCD) affects one person in 40 and can cause great suffering. This volume provides the first comprehensive summary of our understanding of this enigmatic condition, summarizing current work ranging from genetics and neurobiology through cognitive psychology, treatment, personal experiences, and societal implications.
---
---
We've all seen them: kids hypnotically staring at glowing screens in restaurants, in playgrounds and in friends' houses and the numbers are growing. Like a virtual scourge, the illuminated glowing faces - the Glow Kids - are multiplying. But at what cost? Is this just a harmless indulgence or fad like some sort of digital hula-hoop?
---
---