The Manual of Hypertension of the European Society of Hypertension reflects emerging concepts that have the potential to impact diagnostic and therapeutic approaches to hypertension.
---
---
The sixth edition of Ellestad's classic text on cardiac stress testing has been extensively updated and re-written to communicate contemporary understanding of the classical principles of stress testing to clinicians and researchers, students and seasoned practitioners alike. The current techniques for performing stress tests presented herein reflect major technologic advances in imaging, physiologic monitoring and the assessment of cardiovascular risk, addressing fundamental paradigm shifts in interventional, surgical and medical treatment of heart disease. Moreover, the text addresses the dramatic changes that are occurring in patient demographics and the environmental, socioeconomic, gender and genomic factors that crucially impact heart disease and warrant attention when performing cardiac stress testing.
---
---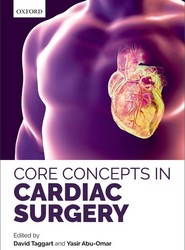 Written by an international team of renowned cardiac surgeons, and extensively illustrated with full-colour photographs and images, Core Concepts in Cardiac Surgery provides an up-to-date review of both the current literature and techniques in surgical procedures.
---
---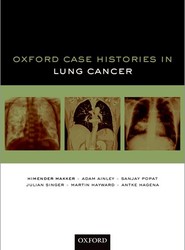 Oxford Case Histories in Lung Cancer provides a multi-disciplinary approach to the management of lung cancer, with a comprehensive collection of real-life clinical cases demonstrating the application of evidence-based recommended practice. It is the ideal day-to-day guide for all those who work with lung cancer patients.
---
---
Interventional and Endovascular Tips and Tricks of the Trade is a compilation of unconventional, yet invaluable, interventional techniques for solving complex clinical problems that may arise during both vascular and non-vascular procedures. These methods are presented using a succinct, user-friendly outline format and case examples that focus on applications, patient selection, and potential pitfalls.
---
---
A bespoke, comprehensive and concise guide to the core competencies and latest management in congenital heart surgery.
---
---
---