---
This book outlines potential situations faced by those using laparoscopy as well as ways to prepare for them. It includes descriptions of specific procedures with accompanying drawings and pictures as well as a review of the literature on the subject.
---
---
---
---
The volume also addresses such topics as molecular alterations in non-invasive and invasive disease, including bladder cancer variants as appropriate, emerging molecular classifiers of bladder cancer, and molecular associations to outcome and treatment.
---
---
This volume focuses on our current understanding of the molecular underpinnings of prostate cancer and their potential application for precision medicine approaches.
---
---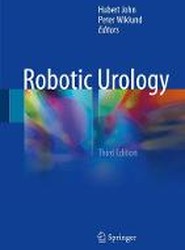 This book covers all the oncologic and reconstructive procedures in urologic surgery that are performed with robotic assistance. Each operation is described in detail and includes numerous high-quality anatomic illustrations and color surgical photos.
---
---
---