The second edition of Interventional Urology serves as a valuable resource for clinicians, interventional urologists, interventional radiologists, interventional oncologists, urologic oncologists, as well as scientists, researchers, students, and residents with an interest in interventional urology.
---
---
---
This book aims to enable healthcare workers in creating online learning tools for their specific surgical procedures.
---
---
---
This book provides a complete and thorough guide to the performance of robotic urinary tract reconstruction procedures, including the principals of successful reconstructive techniques in the kidney, ureter, bladder, prostate and urethra.
---
---
---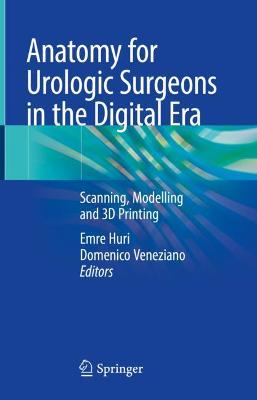 Anatomy for Urologic Surgeons in the Digital Era: Scanning, Modelling and 3D Printing systematically reviews diagnostic imaging, visualization tools available in urology and is a valuable resource for all practicing and in-training urological surgeons.
---
---
---
This book serves as a practical guide and provides updates in Genitourinary (GU) Pathology.
---
---