Combined Scintigraphic and Radiographic Diagnosis of Bone and Joint Diseases
£224.00
(To see other currencies, click on price)
Paperback / softback
---
£112.50
(To see other currencies, click on price)
---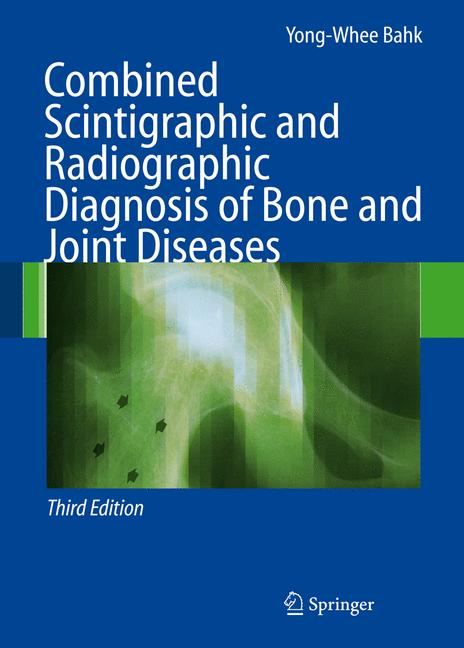 MORE ABOUT THIS BOOK
Main description:
The third edition of this book has been comprehensively rewritten and rearranged. In addition to the bone and joint diseases described in the two earlier editions, it now encompasses hitherto unpublished novel applications of pinhole scanning to the diagnosis of a broader spectrum of skeletal disorders. The book has been considerably expanded to discuss five new themes and is complemented by the addition of some 90 recently acquired cases.
Feature:
Readers may find the method to be simple, inexpensive, and useful for both clinical workup and research of bone and joint diseases
Contents:
and Fundamentals of Pinhole Scintigraphy.- Dual-Head Planar Pinhole Scintigraphy and Pinhole SPECT of Bone.- Clinical Applications.- Normal Pinhole Scintigraphic Anatomy of Bone and Joint.- Normal Variants and Artifacts.- Infective and Inflammatory Diseases of Bone.- Noninfective Osteitides.- Diseases of Joints and Soft-Tissue Infections.- Degenerative Joint Diseases.- Rheumatoid Arthritis.- Seronegative Spondyloarthropathies.- Other Rheumatic Osteoarthropathies and Soft-Tissue Rheumatism Syndromes.- Osteochondroses and Related Diseases.- Vascular Bone Disorders.- Metabolic Bone Diseases and Drug-Induced Osteoporosis.- Traumatic, Surgical, and Sports Injuries of the Skeleton.- Malignant Tumors of Bone.- Benign Tumors and Tumorous Conditions of Bone.- Soft-tissue Tumors and Tumor-like Conditions.- Otorhinological Disorders.- PET-CT in Bone and Joint Diseases.- A Genetic Consideration of Skeletal Disorders.
Related books
Publisher recommends