A collection of 70 cases covering pregnancy counselling, the management of disease flares, thromboembolic disease, the management of patients with end organ disease, advice on medications, obstetric complications, infections and the management of rare diseases in women with rheumatic diseases before and during pregnancy as well as post-partum.
---
---
A practical, comprehensive guide to all aspects of practice in the field. Taking into account the latest evidence, it is well illustrated and written in a clear and concise style, providing both the qualified practitioner and the nursing student with the information they need.
---
---
---
The incidence and prevalence of post-traumatic arthritis (PTA) is increasing globally due to longevity of life and increased activity and injuries. Compared to the non-traumatic etiology of arthritis, post-traumatic arthritis differs in presentation, severity and complexity of management.
---
---
---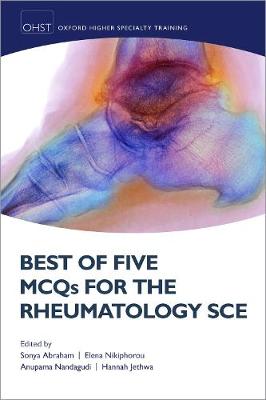 Best of Five MCQs for the Rheumatology SCE is a dedicated revision guide designed specifically for this high-stakes exam. It contains 300 best of five questions with explanatory answers, each accurately reflecting the layout of questions in the exam.
---
---
This book is an informative guide for both the patient and therapist, and provides a series of exercises that target the most important muscles for those with spastic paresis.
---
---