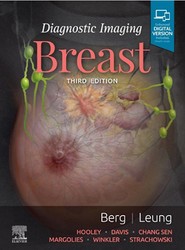 Covering the entire spectrum of this fast-changing field, Diagnostic Imaging: Breast, third edition, is an invaluable resource not only for radiologists, but for all health care professionals involved in the management of breast disease. From screening and diagnostic mammography and tomosynthesis, ultrasound, and MR to contrast-enhanced mammography and molecular imaging, Drs. Wendie Berg and Jessica Leung, along with their expert author team, provide carefully updated information in a concise, bulleted format.
---
Hardback
£237.59
£263.99
(
Save 10%
)
---
Stay on top of the rapidly-changing area of emergency radiology with this new volume in the popular Case Review Series. This challenging subspecialty requires a range of knowledge and skills for rapid diagnosis of issues related to trauma and acute situations including cardiopulmonary emergencies, stroke, and fractures.
---
---
---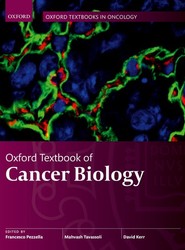 The Oxford Textbook of Cancer Biology brings together the multifaceted branches of the study of cancer biology into one coherent volume, providing a comprehensive and up-to-date account of this complex and rapidly evolving field.
---
---
From recent advances in helical CT techniques to new developments in lung cancer screening to optimized CT techniques in musculoskeletal diagnosis, Fundamentals of Body CT, 5th Edition, covers the essential information you need to know to effectively perform and interpret CT scans. Step-by-step instructions for all current CT techniques help you quickly understand each procedure and review key steps.
---
---
Master the critical physics content you need to know with this new title in the popular Case Review series. Imaging Physics Case Review offers a highly illustrated, case-based preparation for board review to help residents and recertifying radiologists succeed on exams and demonstrate a clinical understanding of physics, patient safety, and improvement of imaging accuracy and interpretation.
---
---
Error and Uncertainty in Diagnostic Radiology exposes the process of diagnostic radiology and how it can sometimes go tragically wrong. The occurrence of radiological error directly correlates with the underlying high level of uncertainty known to be present in the diagnostic process. As an expert in the field, Michael Bruno helps readers gain insight into the various types of radiologist error as well as practical strategies for error prevention.
---
---
Focused Intensive Care Ultrasound is a practical manual designed to help doctors use ultrasound to assess and treat critically ill patients.
---
---
Trusted by thousands of radiology residents, students, and clinicians, the "pink book" continues to be the perfect first book for essential, easily accessible information in skeletal imaging. Fundamentals of Skeletal Radiology, 5th Edition, provides an authoritative introduction to x-rays, MR, and other skeletal imaging modalities, offering a quick, effective review of musculoskeletal imaging in a concise, easy-to-read style.
---
---
Functional MRI: Basic Principles and Emerging Clinical Applications provides an overview of the basic principles of fMRI for clinicians with minimal knowledge of the imaging technique and its research potential and clinical applications. Timely and highly accessible, this book is a valuable resource for researchers and clinicians interested in understanding what fMRI is, how it works, and its applications.
---
---