---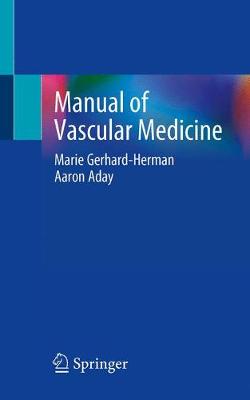 This practical manual makes clinical vascular medicine easy for the health care provider to master by providing frameworks for each area of diagnosis and a practical approach to necessary testing.
---
---
In the context of comparative research and medical analysis, these methods are of immense value in image registration procedures, not just for thoracic CT images, but for all types of medical images in multiple modalities, and also in establishing a mean respiration motion model.
---
---
Cardiac implantable device (CIED) infections are a key issue since they have serious consequences in terms of morbidity, mortality and associated costs for healthcare systems.
---
---
This book provides a comprehensive update on clinical, radiological, physiological, and biomechanical aspects of the diabetic foot. After description of the biomechanics of the normal foot and the biomechanical derangements of the diabetic foot, pathophysiological aspects are addressed.
---
---
The impact of molecular imaging on diagnostics, therapy, and follow-up in oncology is increasing steadily. This handbook addresses all aspects of molecular imaging in oncology, from basic research to clinical applications in the era of evidence-based medicine.
---
---
---
A comprehensive, practical, and evidence-based guide to radiotherapy in the management of children and young people with cancer. It explores each cancer type and the various modalities of treatment available, with over 75 colour illustrations, case histories to demonstrate the various approaches, and further reading on each topic.
---
---
Ultrasound Scoring of Joint Synovitis is based off the work of three authors who tackled the limitations of contemporary inflammation scoring systems, and developed an ultrasound-based inflammation scoring system which can be applied with consistency and reproducibility.
---
---
This is a comprehensive yet easy to read study guide for those preparing for the echocardiography board examinations, which brings all of the critical resources together into one convenient and portable resource.
---
---