---
The ESC Textbook of Cardiovascular Imaging 3e provides extensive coverage of all cardiovascular imaging modalities. Produced in collaboration with the European Association of Cardiovascular Imaging (affiliate of the European Society of Cardiology) with contributions from specialists across the globe and edited by a distinguished team of experts.
---
---
This book is a unique, authoritative and clinically oriented text on pediatric body MRI.
---
---
The premature closure of the sutures of the skull (craniosynostosis) due to genetic or metabolic etiologies results in typical progressive skull deformity, due to both the inhibition of growth caused by the affected cranial suture and associated compensatory expansion of the skull along the open ones.
---
---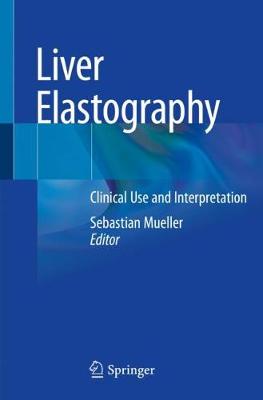 This is the first comprehensive book on the new elastographic techniques discussing the early assessment of liver fibrosis. The book covers all aspects of measuring liver stiffness starting from the methodology, the molecular basis of liver stiffness elevation up to current clinical algorithms and interpretation.
---
---
Imaging is a critical component of the management of patients having radiotherapy. This book covers the basic principles of the main imaging modalities; site specific chapters give best practice for individual tumour sites, and it also contains information on radioprotection and regulatory issues.
---
---
This richly illustrated book, now in an updated and extended third edition, systematically covers the use of diffusion-weighted (DW) MR imaging in all major areas of neuroradiology, including imaging of the head and neck and the spine as well as the brain.
---
---
administered in large doses, loco-regionally, via the feeding artery of solid tumors, can be highly radiotoxic if they over-express somatostatin receptors, mainly of the sst2 histotype.The book compares the results between i.v.
---
---