---
Hip resurfacing is a superior alternative to hip replacement. Many patients worldwide have undergone hip resurfacing and are enjoying the effective benefits of the metal-metal hip resurfacing technique. This book intends to identify the challenges of the procedure and points the way forward.
---
---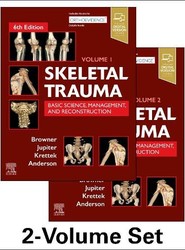 ---
This book is a complete guide to the essentials of orthopedics. Covers the full range of conditions, injuries, and diseases encountered in operating and emergency room settings, including fractures, dislocations, bone/joint infections, and spinal cord injuries.
---
---
Developed for the International Association for Trauma Surgery and Intensive Care (IATSIC), the Manual of Definitive Surgical Trauma Care 5e is ideal for training all surgeons who encounter major surgical trauma on an infrequent basis. This fifth edition had been revised and updated on the basis of new evidence-based information. The increasing role of non-operative management (NOM) has been recognised.
---
---
Hip Preservation Techniques explores hip problems and presents and compares alternative protocols for treating the condition in children, adolescents, young adults, and adults. While poor long-term outcomes of arthroplasty have led to an increasing dependence on procedures to conserve the native hip, preservation surgery may maintain or protect a hip and prevent or delay the need for arthroplasty.
---
---
This book, featuring a practical hands-on format, describes an up-to-date and comprehensive approach to the management of complex knee injuries. The aim is both to equip practitioners with reliable expert guidance and to foster consensus in a field characterized by continuing debate. Initial response and diagnostic evaluation are explained, surgical techniques appropriate for different injuries are fully documented, and advice is provided on the response to injuries in specific scenarios and patient groups.
---
---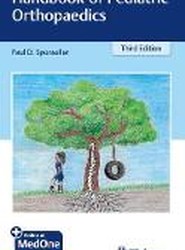 User-friendly pediatric orthopaedic surgery reference distills clinical practice into essential facts! This third edition of Handbook of Pediatric Orthopaedics by the renowned Paul Sponseller builds on prior editions with recent updates and treatment guidelines on pediatric bone and joint disorders.
---
---
This issue of Foot and Ankle Clinics, guest edited by Dr. Kenneth Hunt, will cover concepts surrounding Avascular Necrosis of the Foot and Ankle. Under the guidance of long-time series Consulting Editor Dr. Mark Myerson, Dr. Hunt and his contributing authors will explore topics of interest for practitioners in the field.
---
---