This book gathers a collection of cases with challenging diagnoses, in which nuclear medicine examinations have been particularly helpful in terms of the final diagnosis or follow-up.
---
---
Provides a comprehensive overview of the basic fundamental science of low temperature plasma (FS-LTP) knowledge required for the practice of medical physics in modern medicine. The book covers a broad range of topics, including plasma oncology and plasma medicine.
---
---
This clinically oriented book provides an up-to-date review on the various hybrid imaging modalities that may be employed for the purpose of cardiac imaging.
---
---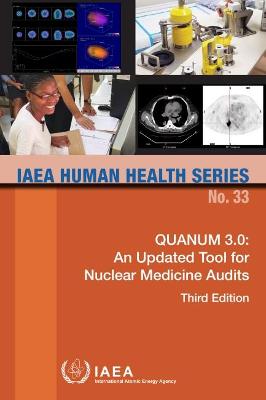 Follows the principle of continuous quality improvement and reflects new scientific developments. QUANUM 3.0 draws on valuable lessons learned from more than a decade of global implementation of QUANUM with the assistance of experienced nuclear medicine professionals.
---
---
---
This book provides a comprehensive overview of the use of PET and SPECT in not only classic neurodegenerative disorders but also cerebrovascular disorders, brain tumors, epilepsy, head trauma, coma, sleeping disorders, and inflammatory and infectious diseases of the CNS.
---
---
---
This book, now in a fully updated second edition, is a comprehensive and up-to-date guide to the use of PET and SPECT for the imaging of neurobiological systems.
---
---
---
This book addresses the most relevant imaging techniques in order to detect inflammation and infection in the most common cardiovascular diseases. The book presents data concerning molecular imaging (SPECT and PET) and cardiac magnetic resonance imaging (MRI) for each disease, with a special focus on the emerging role of hybrid PET/MR imaging.
---
---