---
This atlas is a superb guide to the use of PET-CT for the evaluation of treatment response in oncology patients based on its ability to assess tumor metabolic status.
---
---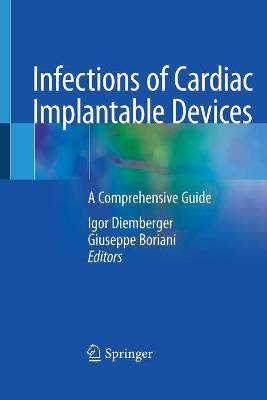 Cardiac implantable device (CIED) infections are a key issue since they have serious consequences in terms of morbidity, mortality and associated costs for healthcare systems.
---
---
This book discusses the most significant recent advances in oncological molecular imaging, covering the full spectrum from basic and preclinical research to clinical practice.
---
---
administered in large doses, loco-regionally, via the feeding artery of solid tumors, can be highly radiotoxic if they over-express somatostatin receptors, mainly of the sst2 histotype.The book compares the results between i.v.
---
---
This book provides comprehensive and detailed information on the scientific bases of nuclear medicine, addressing a wide variety of topics and explaining the concepts that underlie many of the investigations and procedures performed in the field.
---
---
Addresses the most current needs and offers guidance on clinical practice, radiation safety and patient protection, human resource development and training required for the overall practice of nuclear medicine.
---
---
---
In medicine, endocrinology is perhaps the domain that encompasses the most molecular imaging using radioactive agents, also called radiopharmaceuticals. This is due to the diversity of molecular targets, including hormone synthesis pathways expressed uniquely by endocrine tumors and the growing knowledge in their pathophysiology and genetics.
---
---