Serving as a practical guide to the ocular imaging modalities that are currently available to eye care providers for the care of glaucoma patients, this book provides information on advances in ocular imaging and their applications in the diagnosis and management of glaucoma.
---
---
---
This volume of the series Springer Briefs in Space Life Sciences explains the physics and biology of radiation in space, defines various forms of cosmic radiation and their dosimetry, and presents a range of exposure scenarios.
---
---
---
---
This atlas extensively covers numerous aspects of retinal vascular disease, e.g. The series offers a global perspective on vitreoretinal diseases, covering imaging basics, retinal vascular disease, ocular inflammatory disease, retinal degeneration, surgical retina, macular disorders, ocular oncology, pediatric retina and trauma.
---
---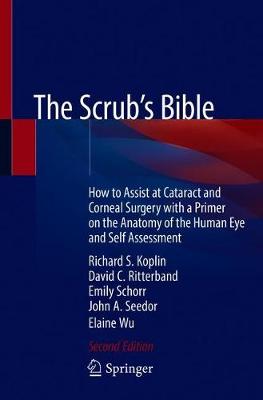 The Scrub's Bible represents an entry level guide to understanding the human eye, its basic anatomy, and physiology. It includes details on the fundamentals of the two most common areas of ophthalmic surgery: cataract and corneal/refractive surgery.
---
---
This is the definitive guide to the fourteen core clinical specialties that you will face during medical school and Foundation Programme rotations, and the must-have companion to the Oxford Handbook of Clinical Medicine.
---
---
Provides concise but thorough information on the technology and clinical application of 22 imaging modalities unique to ophthalmology, with illustrations and photos throughout that demonstrate how to apply each imaging principle in clinical practice.
---
---