Richly illustrated, the book off ers an invaluable tool for all specialists and trainees entrusted with the care of children presenting with ocular conditions. Across 17 comprehensive yet concise chapters, this book provides an overview on a number of typical pathologies, including trauma, infections, inflammations, and tumors.
---
---
John Pinto, world-renowned expert on the business of ophthalmic practice, has brought his decades of expertise to bear in this comprehensive guide to practice management. Inside, Pinto covers everything from the basics of business planning to esoteric and complex topics unique to ophthalmology.
---
---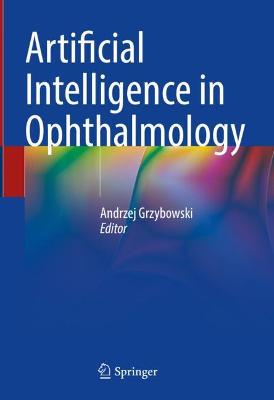 This book provides a wide-ranging overview of artificial intelligence (AI), machine learning (ML) and deep learning (DL) algorithms in ophthalmology.
---
---
---
---
---
---
Concise and well-structured chapters examine anatomy, physiology and pathophysiology, suprachoroidal haemorrhage, choroidal effusions and ocular hypotony management, imaging, suprachoroidal buckling for retinal detachment, drug delivery, suprachoroidal glaucoma devices, subretinal gene therapy and suprachoroidal retinal implant.
---
---
This Atlas provides many beautiful images obtained with state-of-the-art technologies, including optical coherence tomography (OCT), OCT angiography, fundus autofluorescence, and wide-field fundus imaging, as well as traditional images and fluorescein/ICG angiograms.
---
---