---
Intended as a useful and practical guide primarily oriented toward ophthalmic practitioners involved in retinal prosthesis implantation and post-operative visual rehabilitation, this book focuses on the Argus II Retinal Prosthesis and its revolutionary incorporation into the practice.
---
---
In a practical and illustrative manner this book describes the different surgical techniques used in pediatric glaucoma, from angle surgery to trabeculectomy, glaucoma drainage devices or cycloablation procedures.
---
---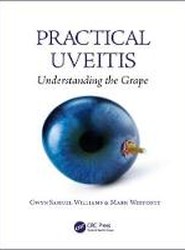 ---
This book provides a collection of optical coherence tomographic (OCT) images of various diseases of posterior and anterior segments.
---
---
This second edition of the highly successful and comprehensive text on lacrimal disorders presents the latest developments in this rapidly evolving field.
---
---
---
This book provides a concise, practical guide to the management of endophthalmitis for busy ophthalmic clinicians. Endophthalmitis in Clinical Practice utilises an easy-to-follow `cookbook' style to ensure that information can be rapidly and efficiently obtained for the best possible care of patients with endophthalmitis.
---
---