This book provides detailed information on the different forms of injury that are associated with training for and participation in Alpine skiing, covering risk factors and epidemiology, incidence, injury patterns, and, above all, preventive strategies and current management approaches.
---
---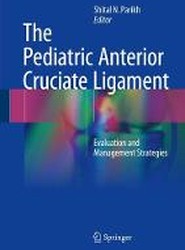 This unique book fills the void in the existing literature related to the diagnosis and evaluation of pediatric ACL injuries and presents both current and emerging surgical techniques for pediatric ACL reconstruction.
---
---
---
Fascia in Motion is a comprehensive guide to fascia oriented training in original and contemporary Pilates mat, reformer, and studio applications.
---
---
Provides step-by-step demonstrations of the examination and evaluation techniques for common sports injuries. This volume includes multi-media case-based text with video and covers physical examination keys; when to order x-rays, CT scans, MRIs; treatment plan and development; and case-based cover of common injuries and concussion preventive strategies.
---
---
Based on Exercise and sports cardiology / editor, Paul D. Thompson. New York: McGraw-Hill, Medical Pub. Div., c2001.
---
---
---
---