Fully updated, the third edition of this quick reference delivers targeted guidance on the diagnosis, treatment, and management of orthopaedic problems and sports injuries. Its concise, bulleted format allows readers to quickly locate the exact information they need at the point of care.
---
---
Blending up-to-date biomechanical knowledge with professional application knowledge, this second edition presents a clear, conceptual approach to understanding biomechanics within the context of the qualitative analysis of human movement.
---
---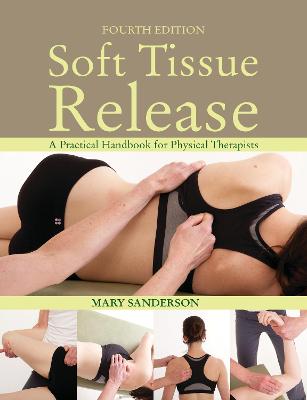 Originally published in 1998, Soft Tissue Release: A Practical Handbook for Physical Therapists was the first ever book to be written on soft tissue release and its reputation as one of the most highly respected textbooks on the subject is as strong today as it was then.
---
---
This book sheds new light on the complex area of regenerative injections used in sports injuries and musculoskeletal conditions, pursuing an evidenced-based approach.
---
---
This book covers sports-related eye injuries, presenting standard processes to enable clinical practitioners to make appropriate decisions on the management of these patients. Sports-related activities are responsible for a large percentage of ocular injuries, particularly among young people, and can even lead to blindness.
---
---
Interactive exercises enable readers to easily assimilate key concepts and develop a thorough understanding of the topic.Basic Exercise Physiology provides both trainees and professional healthcare staff interested in exercise physiology with a detailed and practically applicable resource on the topic.
---
---
This innovative book presents the latest insights into hamstring strain injuries (HSI), one of the most common problems in elite and recreational sport, with a unique focus on prevention and rehabilitation.
---
---
This book provides a comprehensive overview of current arthroscopic techniques for the management of ankle joint disorders.
---
---
A comprehensive overview of post-traumatic epilepsy and its management, long-term consequences, and the rehabilitation needs of patients. Covering the neurobiology, epidemiology, and the neuropsychiatric aspects of traumatic brain injuries, special populations such as paediatric patients and athletes with concussive injuries are also discussed.
---
---
---