Clear and concise, The Only EKG Book You'll Ever Need has provided quick and accurate discussions on using an EKG to diagnose cardiac and non-cardiac conditions for nearly 30 years. This ninth edition is packed with full-color illustrations, real-world clinical scenarios, and step-by-step instructions—giving you the practical guidance you need to use an EKG in actual clinical settings with patients.
---
---
---
---
---
---
This easy-access clinical guide to over 70 commonly seen symptoms describes a step-by-step process for obtaining a reliable patient history, choosing the appropriate physical exam, and using the patient history and physical exam findings to form a differential diagnosis. The second edition continues to include the case study approach, and is updated to incorporate 22 new symptoms.
---
---
It includes common imaging techniques, normal imaging features, abnormal orbital imaging of developmental diseases, injury, inflammation, lymphoproliferative diseases, diseases of the eyeball, post-operative changes, vascular diseases, tumors and neuro-ophthalmological diseases.
---
---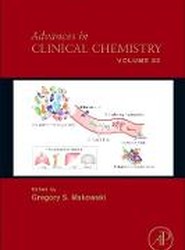 ---
For more than three decades,
Differential Diagnosis and Treatment in Primary Care
has helped primary care practitioners to systematically approach the differential diagnosis of the symptoms and signs they see in practice. Organized into categories such as pain, mass, bloody discharge, non-bloody discharge, functional changes, and abnormal laboratory results, this bestselling clinical reference helps you apply your basis science knowledge to consider all of the possible causes of each symptom, and then take the appropriate steps to determine which one is most likely.
Apply the latest knowledge due to comprehensive updates throughout the text, including new signs and symptoms, new and expanded case histories, updated diagnostic tests, and more.
Interact with patients more effectively with a new section on bedside manner, and get therapeutic guidance from a new section on the treatment of common diseases.
Know what to look for thanks to abundant anatomical drawings that highlight relevant features in each body area.
Develop your diagnostic skills with cases and clinical questions for each sign or symptom, as well as the framework for thinking through those questions to arrive at the appropriate diagnosis.
Select the appropriate diagnostic procedures and laboratory tests to include in the workup.
Recognize when to refer a patient to a specialist with a special section on this topic.
---
---