---
Prescriptions for Virtuosity documents how Chinese medicine has been transformed by the postcolonial encounter with biomedicine. It shows how doctors of Chinese medicine have responded to their postcolonial predicament through hybrid innovation, developing new forms of virtuosity to keep their clinical practice relevant in contemporary Chinese society.
---
---
---
---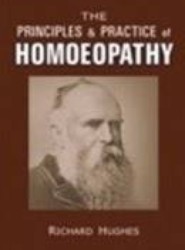 ---
The first of its kind, this practical handbook provides invaluable, comprehensive insight and guidance into diagnosing and treating clients through Stems and Branches acupuncture. Joan Duveen approaches this specialist topic with over 40 years' worth of experience and brings the teachings of his mentor Dr van Buren to a wider audience.
---
---
---
---
A comprehensive and lushly photographed guide to growing and using healing plants, including recipes, from the founder of the Chestnut School of Herbal Medicine This is the ultimate reference for anyone looking to bring the beauty and therapeutic properties of plants into their garden, kitchen, and home apothecary.
---
---
He has investigated the interplay between contemporary research methods and the research methods associated with homeopathic drug provings. These homeopathic drug provings all follow good clinical practice (GCP) research guidelines and incorporate the guidelines suggested by Dr Samuel Hahnemann more than 200 years ago.
---
---