---
Mayo Clinic Principles of Shoulder Surgery provides the basic principles and foundational knowledge for this orthopedic specialty in a concise and easy-to-use manner. The book, written by a well-seasoned surgeon with years of experience training residents and fellows, pulls together a comprehensive reference for interdisciplinary use, relevant to many fields including sports medicine, rheumatology, and rehabilitation. Dr. Sanchez-Sotelo covers an array of topics starting with history taking, the physical examination, the use and understanding of advanced imaging techniques, and preforming surgical procedures such as fracture fixation, arthroscopic surgery, tendon transfers, and replacement, all visually enhanced with relevant videos. This book is the perfect resource for all medical libraries, whether you are a student, primary care physician, physical therapist, or allied health professional.
---
---
Kitchen pharmacy meets natural beauty wisdom in this classic compendium of plant-powered health and beauty recipes.
---
---
Denise Tiran shares her extensive knowledge to provide midwives and other professionals with complete information on how to use complemetary therapies during pregnancy and childbirth. Covering all the necessary scientific, legal, ethical, and health issues, it gives you the knowledge and confidence to use complemetary therapies safely and effectively.
---
---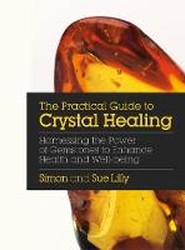 The ultimate handbook on the use of crystals for healing, with expert guidance on how to achieve results - this is a great addition to every crystal enthusiast's library and a must-have for beginners.
---
---
Volume V of this manual provides an overview of the analytical investigation of numerous additional Chinese herbal drugs that are commonly used in Traditional Chinese Medicine (TCM).
---
---
Clinical Acupuncture and Ancient Chinese Medicine weaves together historical perspectives, ancient wisdom, and modern medicine to provide a holistic, effective, and rewarding way to understand and apply acupuncture in clinical practice. Methodology for memorizing the function of acupuncture meridians and points is supplemented by nearly 600 high-quality images that illustrate point locations and needle insertion techniques. This book also provides diagnostic and therapeutic algorithms to improve the efficiency and effectiveness of reader's practice, as well as adjunctive therapies to acupuncture that are based on the same Chinese medical system.
---
---