Mayo Clinic Principles of Shoulder Surgery provides the basic principles and foundational knowledge for this orthopedic specialty in a concise and easy-to-use manner. The book, written by a well-seasoned surgeon with years of experience training residents and fellows, pulls together a comprehensive reference for interdisciplinary use, relevant to many fields including sports medicine, rheumatology, and rehabilitation. Dr. Sanchez-Sotelo covers an array of topics starting with history taking, the physical examination, the use and understanding of advanced imaging techniques, and preforming surgical procedures such as fracture fixation, arthroscopic surgery, tendon transfers, and replacement, all visually enhanced with relevant videos. This book is the perfect resource for all medical libraries, whether you are a student, primary care physician, physical therapist, or allied health professional.
---
---
A comprehensive and highly illustrated guide to examining and assessing patients prior to massage therapy.
---
---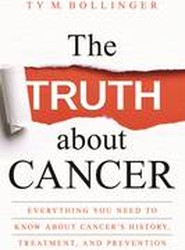 After losing several family members to cancer, the author refused to accept the notion that chemotherapy, radiation and surgery were the most effective treatments available for cancer patients. In this book, he explains that there are many methods we can use to treat and prevent cancer - we just don't know about them.
---
---
Secrets of Bach Flower Remedies is an accessible guide that will teach you how to utilise safe and simple remedies and enable your emotions to flow freely and positively.
---
---
An evidence-based textbook about myofascia and how an understanding of its functions and pathology can be used by physical therapists and other bodyworkers to illuminate and enhance their clinical practice.
---
---
---