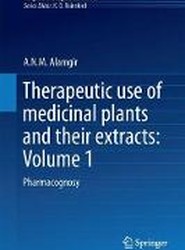 ---
---
Vermeulen's materia medicas have always provided reliability, breadth and depth, cutting edge details supporting the changes in methods of prescribing. The 1st edition of Prisma Reference is very much expanded, revised and enhanced from the original groundbreaking Prisma published in 2002.
---
---
Fascia in Motion is a comprehensive guide to fascia oriented training in original and contemporary Pilates mat, reformer, and studio applications.
---
---
The homeopathic drug provings published here are the result of his investigation of the research methods associated with homeopathic drug provings and contemporary research methodology.
---
---
A readable overview of the ideas and practices of anthroposophic medicine.
---
---
A unique exploration into the spiritual relationship between horses and humans and their infinite capacity to help us heal.
---
---
Beginning in classical antiquity, this book demonstrates how exhaustion has always been with us and helps us evaluate more critically the narratives we tell ourselves about the phenomenon. Pathologized, demonized, sexualized, and even weaponized, exhaustion unites the mind with the body and society in such a way that we attach larger questions of agency, willpower, and well-being to its symptoms. Exhaustion finds in our struggle to overcome weariness a more significant effort to master ourselves.
---
---