Showing
10
of 2990 results for
Eureka – an innovative series for students that fully integrates basic science, clinical medicine and surgery. With its engaging and authoritative text, featuring insightful clinical cases, graphic narratives, SBAs and a wealth of other learning tools, Eureka has everything students need to succeed in medicine and pass their exams.
---
---
Comprehensive guide to breast imaging presented as a series of cases and following a unique radiology-pathology correlation approach. Covers all imaging techniques and types of breast cancer. Recognised, US-based author team. 
---
---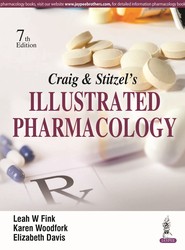 The seventh edition of this textbook has been fully revised and to provide students with the most recent knowledge and advances in the field of pharmacology. Includes case studies and multiple choice questions and answers. Previous edition published in 2003.  
---
---
Fully revised, new edition presenting latest advances in spinal surgery, covering techniques for each section of the spine. Authored by internationally recognised, US-based experts in the field. Previous ediiton (9789350903261) published in 2013.
---
---
Ear, nose & throat disorders account for a high proportion of the problems that students and junior doctors see during GP, A&E, paediatric & surgical rotations, but they receive little formal ENT training. Logical, building-block approach to content: initial chapter on relevant anatomy and physiology, followed by focus on ENT examination. Subsequent chapters describe specific disorders. Fully-updated second edition contains brand new diagnostic algorithms for effective decision making, expanded rhinology chapter and full-colour illustrations.
---
---
FRCS (Oral & Maxillofacial Surgery) Part 2: 100 Clinical Cases focuses on the clinical component of the exam and is structured according the FRCS OMFS syllabus. Each chapter starts with cases devoted to examination of the patient, history taking and investigations. Subsequent cases feature 'short case' clinical scenarios commonly encountered in the exam. Where relevant to exam practice, a 'long case' is included at the end of each chapter. The 'short cases' feature mock questions, while the 'long cases' also include an examiner's mark sheet listing the answers and actions candidates must perform to achieve full marks.
---
---
Melanocytic Proliferations: A Case-Based Approach to Melanoma Diagnosis provides a practical, case-based approach to the diagnosis and differential diagnosis of this challenging area of dermatopathology. There are numerous atlases and encyclopaedic references available that cover this disease, but Melanocytic Proliferations: A Case-Based Approach to Melanoma offers a unique, case-based approach to the diagnosis of melanoma. Using clinical scenarios to guide the reader through the differential diagnosis and highly structured text that explains the requisite diagnostic tests and hot to interpret the results they provide, the book explains how to discriminate between similar-looking presentations and avoid diagnostic pitfalls.
---
---
MRCOG Part 3: 50 Clinical Tasks is the ideal revision guide for candidates preparing for the MRCOG Part 3 examination. Tasks are arranged according to the MRCOG Part 3 syllabus and include detailed answers, while a separate full mock circuit allows candidates to practice under exam conditions.
---
---
Chapman's Comprehensive Orthopaedic Surgery is the latest edition of this vast reference guide, spanning four volumes. This book is edited by internationally renowned experts in orthopaedic surgery from the University of California Davis Medical Centre. Chapman's Comprehensive Orthopaedic Surgery is an indispensable resource for orthopaedic surgeons and residents, with contributions from over 548 experts from across the globe and enhanced by 7250 full colour images. The full text, with images and videos demonstrating surgical techniques, is made available online with the purchase of the physical copy of the book.
---
---
This book is a complete guide to orthopaedics for undergraduate and postgraduate medical students. Beginning with an overview of basic principles in the field, the following chapters give extensive coverage to the management of fractures and dislocations in all sections of the musculoskeletal (MSK) system. The final chapters of the book discuss more complex MSK disorders including bone tumours, metabolic diseases of the bone, joint and bone infections, neuromuscular disorders and more.
---
---