Showing
10
of 5932 results for
The third edition of this well established textbook provides a readable, comprehensive and accessible account of the law governing health care in England and Wales. The narrative is clear and succinct with full references to legal sources to meet the needs of law students and practitioners. The text sets out the law on public health, the NHS, the health professionals, clinical negligence litigation, patients' rights, and research and health care ethics.
---
---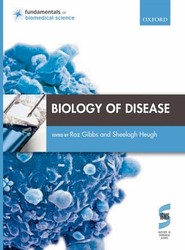 Biology of Disease addresses the pathophysiology of specific disease states and evaluates the multidisciplinary approach to disease diagnosis and management. Starting with an introduction to the basic concepts of health and disease, the book graduates to an in-depth discussion of disease states, while illustrating how theory is linked to practice.
---
---
---
---
Basic Anesthesia Review provides a comprehensive knowledge review for all second-year US Anesthesiology residents taking the American Board of Anesthesiology's (ABA) Basic Exam.
---
---
Habit Forming explores American drug addiction and recreational drug use from 1776 to 1914, providing important historical context for the ongoing War on Drugs.
---
---
Where does disease come from? How is it transmitted from one person to another? Why are some individuals more susceptible than others? Marta Wayne and Benjamin Bolker address these questions through the lenses of ecology and evolution and illustrate why major diseases still threaten populations all over the world.
---
---
Seven Steps to Managing Your Aging Memory helps individuals determine whether their aging memories are normal or not, when they need to see their doctor, what evaluation their doctor should do, which medications can actually improve their memory, as well as the diets, exercise, strategies, and memory aids that can augment their memory function in daily life.
---
---