Showing
10
of 5570 results for
The third edition of this well established textbook provides a readable, comprehensive and accessible account of the law governing health care in England and Wales. The narrative is clear and succinct with full references to legal sources to meet the needs of law students and practitioners. The text sets out the law on public health, the NHS, the health professionals, clinical negligence litigation, patients' rights, and research and health care ethics.
---
---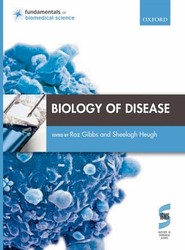 Biology of Disease addresses the pathophysiology of specific disease states and evaluates the multidisciplinary approach to disease diagnosis and management. Starting with an introduction to the basic concepts of health and disease, the book graduates to an in-depth discussion of disease states, while illustrating how theory is linked to practice.
---
---
This handbook synthesizes what is known and debated about science in the classical world of ancient Greece and Rome, also touching briefly on Egypt, Mesopotamia, India, and China. Each of its many essays provides a synthesis and synopsis of the concepts and models of one of the ancient natural sciences.
---
---
The reader will find in these essays key insights into the profound differences that have marked the growth of Western modernity-race, gender, sexuality among them-and what they reveal about selfhood, identity, and possibilities for human freedom and oppression.
---
---
---
In Brain, Beauty, and Art, leading scholars in this nascent field reflect on the promise of neuroaesthetics to enrich our understanding of this universal yet diverse facet of human experience. The volume consists of essays from foundational researchers whose empirical work launched the field.
---
---
---
---