When so many others shun away from the topic, Dan Morhaim addresses the situation with clarity, insight, and sensitivity."-Montel Williams
---
---
Drawing on interdisciplinary, cross-national perspectives, this open access book contributes to the development of a coherent scientific discourse on social exclusion of older people.
---
---
This book discusses the pathology of the retina, and reviews current research on the use of cell replacement therapy and short peptides to restore functional activity in retinal neurons.
---
---
This new Open Access edition supported by the Fragility Fracture Network aims at giving the widest possible dissemination on fragility fracture (especially hip fracture) management and notably in countries where this expertise is sorely needed.
---
---
---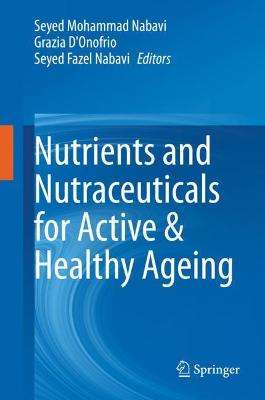 This book focuses on the nutrients and nutraceuticals that promote active and healthy ageing - recently defined by the WHO as the process of development and maintenance of functional capacity that allows well-being at an advanced stage of life.
---
---
This unique guide covers all facets of geriatric forensic pathology. Packed with color illustrations and case examples, chapters cover both trauma and natural causes of death, as well as challenging topics such as abuse, dementias and euthanasia. It is invaluable for pathologists, medical practitioners and lawyers.
---
---
---
With sections dedicated to post-acute care settings, operations, leadership and management, this textbook covers information pertinent to the spectrum of senior living service lines - from inpatient rehab facilities, long term acute care hospitals, nursing homes, assisted living and residential care communities to home-and-community-based services.
---
---
---