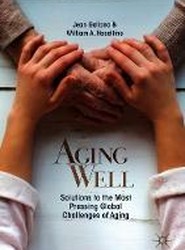 This open access book outlines the challenges of supporting the health and well being of older adults around the world and offers examples of solutions designed by stakeholders, healthcare providers, and public, private and nonprofit organisations in the United States.
---
---
This book weaves all of these factors together to engage in and promote medical, biomedical and psychosocial interventions, including lifestyle changes, for healthier aging outcomes. The text begins with an introduction to age-related changes that increase in disease and disability commonly associated with old age.
---
---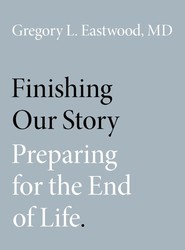 This book is for people who have questions about the end of life in other words, all of us. Gregory Eastwood, a physician and ethicist, confronts questions such as: what to expect, how to prepare for death, what to do when you get there. The book helps us to prepare for our death or that of loved ones in a careful, thoughtful, and practical way.
---
---
This book addresses why and how the aging process is accelerated under diabetes, providing valuable and comprehensive information for the management of various types of diabetes- and aging-related disorders.
---
---
The first book to encompass adult-gerontology practice guidelines for primary care, this comprehensive resource is useful as both a clinical reference and as a text for health care practitioners working with this population. Concise and up-to-date, the book is distinguished by its easy-to-read outline format that enables readers to quickly access the information they need.
---
---
This book provides a comprehensive, scholarly, and practical account of delirium that will be of value for all doctors and nurses involved in the care of the elderly. It not only offers a state of the art update on delirium, covering its history, epidemiology, pathophysiology, assessment, diagnosis, causes, prevention, and management, but also presents evidence-based and practical information relevant to daily clinical routine.
---
---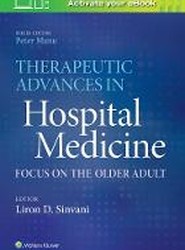 Published in collaboration with American Journal of Therapeutics, Therapeutic Advances in Hospital Medicine: Focus on the Older Adult is a concise, practical reference that helps you provide optimal care to geriatric patients in the hospital setting.
---
---
Containing over 550 Single Best Answer questions, the third edition of Oxford Assess and Progress:Clinical Medicine is an essential revision tool.
---
---