This book describes various novel biomarkers for the early diagnosis of gastrointestinal (GI) cancers.
---
---
---
This text provides a comprehensive and state-of-the-art overview of the evaluation and management of liver mass lesions.
---
---
---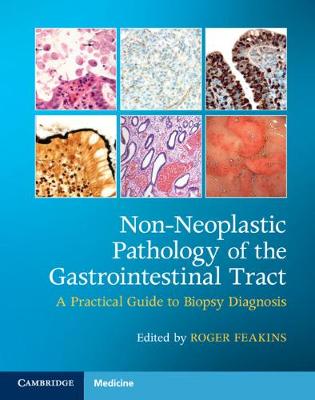 This book summarises non-neoplastic gastrointestinal (GI) pathology and provides a practical approach to interpreting biopsies. Written by a team of experts in the field, it is a concise and readable book for histopathologists examining gut tissue samples under a microscope. It includes numerous illustrations, fact sheets and practice points.
---
---
This volume presents the technical and cultural state of the art of two of the riskiest, most complex and operator-dependent digestive operative techniques: endoscopic retrograde cholangiopancreatography (ERCP) and endoscopic ultrasonography (EUS).
---
---
This book provides detailed insight to the readers into various aspects of bile duct injury. This book provides practical information and offers assistance in managing patients with difficult cases of bile duct injury.
---
---