Everything you ever needed to know about life on the wards that medical school didn't tell you. Includes practical advice coming direct from the authors' experience with topics from applying to the Foundation Programme to planning your career, and from interpreting results to performing practical procedures.
---
---
---
This great-value pack offers students a definitive resource on the clinical specialties.
---
---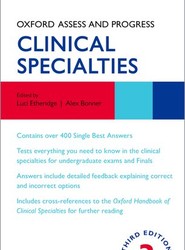 Containing over 400 Single Best Answer questions on the core clinical specialties, the third edition of Oxford Assess and Progress:Clinical Specialties is a definitive and unique revision tool.
---
---
Practical and all-inclusive, with summary boxes to distil the most important information, the Oxford Textbook of Psoriatic Arthritis will prove an invaluable resource for rheumatologists, dermatologists, trainees, and all members of the multidisciplinary team who are interested in recent advances in PsA.
---
---
---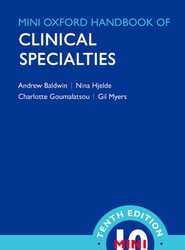 This is the definitive guide to the fourteen core clinical specialties that you will face during medical school and Foundation Programme rotations, and the must-have companion to the Oxford Handbook of Clinical Medicine.
---
---
---
---
---