This book is a comprehensive guide to the use of lasers and other technologies in dermatologic and aesthetic practice. Divided into three key sections, the text begins with discussion on the use of lasers for different conditions, followed by clinical disorders and therapeutic indications, and then practical aspects such as setting up a laser centre and medicolegal aspects, and complications and their management.
---
---
Now in a fully revised thirteenth edition, Andrews' Diseases of the Skin remains your single-volume, must-have resource for core information in dermatology
---
Hardback
£148.49
£164.99
(
Save 10%
)
---
An essential book for all accident and emergency departments, plastic surgery units, and burn facilities.
---
---
Nail disorders are a specialised group of disorders which are often neglected during post graduate teaching. This book aims to provide a comprehensive review covering the diagnostic and therapeutic aspects of nail disorders
---
---
An authoritative overview of contemporary approaches to integrative skin health
---
Hardback
£121.50
£135.00
(
Save 10%
)
---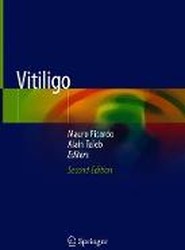 ---
The fourth edition of the Oxford Handbook of Acute Medicine has been revised throughout to include the most up-to-date guidelines and treatment management plans. With new figures and clinical tips, and a brand new chapter on the older patient, this edition remains the must-have resource for all those dealing with acute illness.
---
---
---