Showing
10
of 23 results for
Implantation is a complex phenomenon, still not thoroughly understood, involving the embryo and the endometrium. Successful implantation is considered to stem from an efficient combination of various embryo and/or maternal factors. Repeated failure of any of these factors or of their combination might decrease the chance of implantation and eventually lead to recurrent implantation failure.
---
---
Published in 1991: This book explores the possibilities of protecting the heart against stress and ischemia through adaptation to intermittent hypoxia or to mild, nondamaging stress exposure. These possibilities are based on studies that show an increase in the potency and efficiency of stress-limiting systems when subjected to repeated stress actions, adaptation to high altitude hypoxia, or adaptation to increased physical loads.
---
---
One of the paradoxes about psychiatry is that we have never known more about and better treated mental disorders, yet there exists so much unease about the practice of mental healthcare. Patients feel still stigmatized, psychiatrists are struggling with their roles in a rapidly changing system of healthcare, there is lack of consensus about what mental disorders are and what the focus of psychiatry should be.
---
---
Developed for the International Association for Trauma Surgery and Intensive Care (IATSIC), the Manual of Definitive Surgical Trauma Care 5e is ideal for training all surgeons who encounter major surgical trauma on an infrequent basis. This fifth edition had been revised and updated on the basis of new evidence-based information. The increasing role of non-operative management (NOM) has been recognised.
---
---
First published in 1994: Colorectal Physiology reviews recent findings in fecal incontinence, which is becoming a greater concern to physicians and surgeons as our population grows older and becomes better educated. International experts in anorectal physiology and management of incontinence present their personal views and specific clinical experiences on topics such as causes, diagnostic testing, and modes of treatment.
---
---
Endometrial cancer remains the most frequent gynaecological cancer in first world countries.This bench book on endometrial pathology distils the current literature to provide a practical text on endometrial pathology.
---
---
Although there are far more opportunities for LGBTQ people to become parents than there were before the 1990s, attention to the reproductive challenges LGBTQ families face has not kept pace. Reproductive Losses considers LGBTQ people's experiences with miscarriage, stillbirth, failed adoptions, infertility, and sterility.
---
---
First published in 1992. Dermal Immune System discusses the structural and functional characterisations of the dermal immune system, including dermal dendritic cells, monocyte/macrophages, microvascular endothelial cells, pericytes, veil cells, fibroblasts, mast cells, dermal T lymphocytes, and peripheral nerve endings.
---
---
Two crucial components of a healthy life are nutrition and exercise. The importance of appropriate diet, food and nutrition are extremely important to be successful in sports, and, especially, in extreme sports. Extreme sport is an activity where a participant must demonstrate both mental and physical skills. This type of activity provides an adrenaline rush to individuals who are part of the "community of extreme sportsmen.
---
---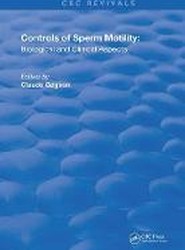 First published in 1990, this timely book provides the first comprehensive state-of-the-art updates on various aspects of sperm motility. The first section describes in detail the structures, molecules and regulatory mechanisms involved in sperm movement.
---
---