This new edition offers comprehensive updates on the latest developments in the application of this technique. It also discusses and illustrates various diagnostic applications and offers practical guidelines for general users of CT systems.
---
---
The book also offers extensive discussion of hypertensive agents, which drugs are best, coronary artery disease, arrhythmias, heart failure, and valvular heart disease.
---
---
Interventional and Endovascular Tips and Tricks of the Trade is a compilation of unconventional, yet invaluable, interventional techniques for solving complex clinical problems that may arise during both vascular and non-vascular procedures. These methods are presented using a succinct, user-friendly outline format and case examples that focus on applications, patient selection, and potential pitfalls.
---
---
---
---
This updated and revised third edition provides a collection of real-life case histories, written by experts, that highlights the diversity of problems encountered in vascular surgery. It familiarizes the reader quickly with day-to-day clinical practice.
---
---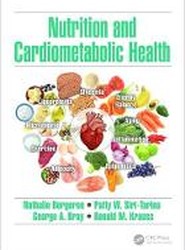 ---