---
---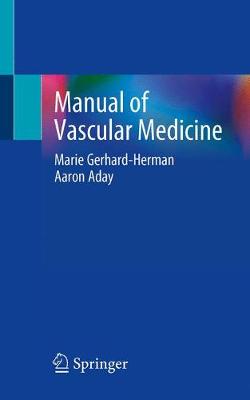 This practical manual makes clinical vascular medicine easy for the health care provider to master by providing frameworks for each area of diagnosis and a practical approach to necessary testing.
---
---
Cardiac implantable device (CIED) infections are a key issue since they have serious consequences in terms of morbidity, mortality and associated costs for healthcare systems.
---
---
Each section in this concise review of cardiology can be completed in 30 minutes, giving the reader a complete overview in 30 days. This book is from the Massachusetts General Hospital's Cardiology Division, one of the most respected programs in the world.
---
---
Syncope presents a thorough, multidisciplinary review of the topic. The text discusses the scientific basis behind the diagnosis and management of syncope, including the pathways leading to syncope symptoms and the pathology behind them.
---
---
Further, it addresses intraoperative and postoperative complications, and explores newer fields like microthymectomy, microlobectomy, and pain management for thoracic surgery patients. Providing an update on the latest advances in thoracic surgery, it appeals to general, thoracic, cardiothoracic, and cardiovascular surgeons.
---
---
---
This is a comprehensive yet easy to read study guide for those preparing for the echocardiography board examinations, which brings all of the critical resources together into one convenient and portable resource.
---
---