---
---
---
This thoroughly revised textbook provides a practically applicable guide to three-dimensional echocardiography (3DE). Background is provided on the evolution of the technology and physics that support the implementation of both transthoracic and transesophageal approaches to 3DE.
---
---
Designed to be of benefit to both cardiologists and radiologists, CT and MR in Cardiology covers all aspects of this fast-growing subspecialty, providing a current, comprehensive resource for physicians at the point of care. Cardiologists will find authoritative guidance on the performance and interpretation of CT angiography and MR to complement echocardiography and angiography, and radiologists will find practical, highly illustrated information on specific cardiac CT and MR diagnostic procedures.
---
---
---
Published in 1991: This book explores the possibilities of protecting the heart against stress and ischemia through adaptation to intermittent hypoxia or to mild, nondamaging stress exposure. These possibilities are based on studies that show an increase in the potency and efficiency of stress-limiting systems when subjected to repeated stress actions, adaptation to high altitude hypoxia, or adaptation to increased physical loads.
---
---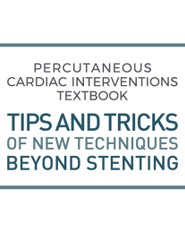 ---
This issue of Cardiology Clinics, guest edited by Drs. Benjamin A. Steinberg and Jonathan P. Piccini, will focus on Atrial Fibrillation in Heart Failure.
---
---