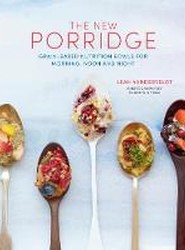 This book embraces the modern evolution of porridge, with 55 recipes including different grains, sweet and savoury, hot and cold variations, there is a porridge for everyone and every season.
---
---
---
Easy-to-make, nutrient-rich and wholesome, this book is packed with 65 recipes for energy balls, bars and bites.
---
---
A collection of over 100 powerhouse recipes for fresh juices and smoothies, blended from fruit and vegetables and packed with added super-nutrients.
---
---
Your gut plays a vital role in your health and happiness. Not only does it contain over 100 million nerves, but it also hosts over 100 trillion bacteria that influence your immune system, weight, mood and general well-being. This book offers easy-to-follow, practical advice on how to have a happy gut and enjoy good health from the inside out.
---
---