---
Bringing together expert researchers in the fields of microbiome, metabolism, and nutrition research, this book compiles the current state of knowledge from authorities specifically on how diet regulates microbial function with metabolic implications for the human host.
---
---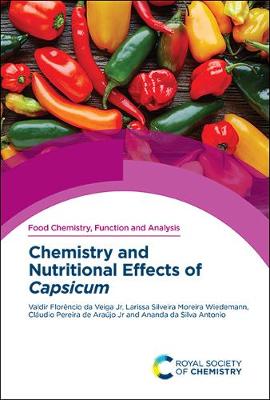 Providing a comprehensive overview of the great popularization and socioeconomic importance of Capsicum, this book includes a holistic description of the properties of Capsicum and how this correlates with the chemical profile.
---
---
This is the first book for some years that provides a comprehensive overview of food oral processing including the biomechanics of swallowing, the biophysics of mouthfeel and texture as well as the biochemistry of flavours and how food microstructures can be manipulated.
---
---
---