Advances in psychiatric research and clinical psychiatry in the last 30 years have given rise to new questions that lie at the intersection of psychiatry, neuroscience, philosophy and law. Bringing these topics together for the first time, this book explores the medical and philosophical implications of neuroscience in the mental health field.
---
---
Albert Hofmann, who died in 2008 aged 102, synthesised LSD in 1938. Although his work produced other important drugs, it was LSD that shaped his career. Shortly before his death, Hofmann approved a new and updated translation of his autobiography (first published by McGraw Hill in 1979). It appears here for the first time in print.
---
---
Brain training is all the rage. Commercial and clinical initiatives capitalize on trailblazing research. This book offers a scientifically honest account of brain training that demolishes the unfounded claims made for brain training products, offering instead proven methods for improving your mental performance and capacity.
---
---
The Oxford Handbook of Voice Perception gathers in forty chapters the most exciting research from several disciplines related to voice perception. In particular, it draws attention to what has not been the focus of this field of research - the perceptual and cerebral mechanisms underlying nonverbal information processing in voices.
---
---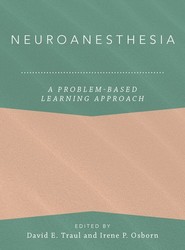 Neuroanesthesia: A Problem-Based Learning Approach provides an up-to-date and comprehensive review of the neuroanesthesia subspecialty. Its problem-based format incorporates a pool of practical, multiple-choice questions for self-assessment. Each of its 29 case-based chapters is accompanied by 10 questions and answers, accessible online in a full practice exam. This book is equally a solid reference compendium of neuroanesthesia topics and a comprehensive review to assist the general practitioner both in day-to-day practice and during preparation for certification exams. Its problem-based format makes it an ideal resource for the lifelong learner and the modern realities of education.
---
---
Synesthesia is a fascinating phenomenon which has captured the imagination of scientists and artists alike. This inherited condition gives rise to a kind of 'merging of the senses. The Oxford Handbook of Synesthesia brings together a broad body of knowledge about this conditions into one definitive state-of-the-art handbook.
---
---
For over 25 years, Purves Neuroscience has been the most comprehensive and clearly written neuroscience textbook on the market. This level of excellence continues in the 6th Edition, with a balance of animal, human, and clinical studies that discuss the dynamic field of neuroscience from cellular signaling to cognitive function.
---
---
This book forces readers to radically rethink the idea of memory as an archive of the past. Examining the notion of remembering in the neurosciences, humanities, social studies, and in key works of autobiographical literature, these far-ranging studies shed new light on the narrative dynamic of remembering, forgetting, and identity.
---
---
Every time we have an experience, feel an emotion, or take an action our brains must respond and change the way they work. Modern neuroscience can now tell us much about what happens in our brains from the moment we are conceived throughout our lives, both when we are healthy and when we succumb to brain disorders. Written by a psychiatrist who spent three decades studying human behavior and brain function, this book is an accessible introduction to how our brains work, how experience changes our brains, and how medications and psychotherapy affect the cells and connections in our brains.
---
---