This detailed volume utilizes our current understanding of the structural basis of multidrug recognition and multidrug efflux mechanisms to provide protocols involving these vital intrinsic membrane proteins widely distributed in bacteria.
---
---
Part of the Oxford Textbook in Infectious Disease and Microbiology series, this comprehensive reference unites the science and medicine of human fungal disease. Written by a leading group of international authors, topics include recent developments in taxonomy, fungal genetics and other "omics", epidemiology, pathogenesis, and immunology.
---
---
---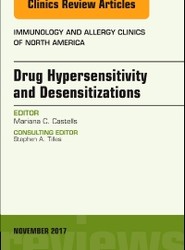 ---
Provides over one hundred paleo recipes designed to mitigate autoimmune illnesses, including such offerings as pork belly carnitas, lamb lettuce cups, herbed spaghetti squash, and mango sorbet.--
---
---
This practical manual, written by well-known experts, reviews current indications for the use of IgG concentrates and some other modern immunomodulators and provides fundamental information on present-day immunomodulation in patients (and mice).
---
---
Recent studies have demonstrated that in addition to promoting tumor progression and protecting tumor cells from the spontaneous immune-mediated rejection and different forms of cancer therapeutics, tumor microenvironment can also be a target and mediator of both standard and newly-emerging forms of cancer therapeutics.
---
---
This volume provides comprehensive explanations and detailed examples of different antibody libraries, along with novel approaches for antibody discovery. Cutting-edge and practical, Phage Display: Methods and Protocols will provide technical assistance to new start-ups venturing into the field of antibody phage display.
---
---