A comprehensive guide to the science behind personality
---
---
This book offers step-by-step instruction on DNA cloning, defined as moving genes around plasmids, mutating genes, or mining new genes. The aim is to provide those new to the field with reliable and up-to-date practical guidance while at the same time conveying the scope for creativity.
---
---
Evolution's Clinical Guidebook: Translating Ancient Genes into Precision Medicine demonstrates, through well-documented examples, how an understanding of the phylogenetic ancestry of humans allows us to make sense out of the flood of genetic data streaming from modern laboratorie
---
---
Overgrowth Syndromes is a comprehensive clinical guide to the well-defined genetic disorders (and others that are less well-defined) for which somatic overgrowth is a major manifestation. It details the unique characteristics and known causative genes for this class of disorders, offering clinicians an expert resource for both clinical diagnosis and laboratory confirmation.
---
---
Advances in Cancer Research, Volume 142, the latest release in this ongoing, well-regarded serial, provides invaluable information on the exciting and fast-moving field of cancer research.
---
---
"The definitive work in genetic evaluation of newborns. I cannot recommend it strongly enough." -Judith G. Hall As demand continues to exceed availability when it comes to clinical geneticists, Genetic Consultations in the Newborn offers an essential new resource for practitioners everywhere: a streamlined diagnostic manual that connects subtle symptoms of newborn dysmorphology to their differential diagnosis.
---
---
Computational Epigenetics and Diseases, written by leading scientists in this evolving field, provides a comprehensive and cutting-edge knowledge of computational epigenetics in human diseases.
---
---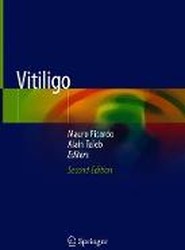 ---
Get a quick, expert overview of the fast-changing field of perinatal genetics with this concise, practical resource. Drs. Mary Norton, Jeffrey A. Kuller, and Lorraine Dugoff fully cover the clinically relevant topics that are key to providers who care for pregnant women and couples contemplating pregnancy.
---
---