---
In Making Medicine: Surprising Stories from the History of Drug Discovery, author Keith Veronese examines eighteen different molecules and their unlikely discovery -or in many cases, their second discovery -en route to becoming invaluable medications.
---
---
---
A fresh approach to biology centred on a clear narrative, active learning, and confidence with quantitative concepts and scientific enquiry. Spanning the breadth of biological science and designed for flexible learning, it will give you a deeper understanding of the key concepts, and an appreciation of biology as a dynamic experimental science.
---
---
This book has been developed to provide a detailed discussion of probiotics, which have been evaluated for use predominantly in fish and shellfish aquaculture. This book will be suitable for scientists, veterinarians, professionals, and senior students involved in aquaculture.
---
---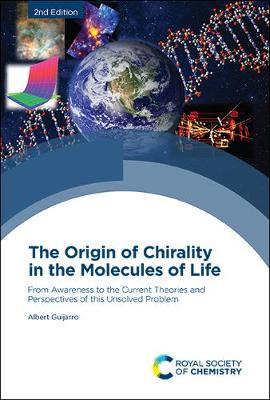 This book provides an interdisciplinary review of one of the great unsolved mysteries that has fascinated scientists for over 150 years: the origin of chirality in biomolecules. It is fundamental, comprehensive and structured to be accessible for educational purposes.
---
---
---
---
This reference book, which is the second volume of Targeting Oxidative Stress in Cancer, explores oxidative stress as the potential therapeutic target for cancer therapy.
---
---
This book presents an overview of the recent advancements for the synthesis of small- and medium-sized azaheterocycles, including pyrroles, indoles, pyrimidines, pyridines, pyrrolidines, imidazoles, pyrazoles, pyrazolines, lactams, and 1,2,3-triazoles, which are significant scaffolds for compounds with pharmaceutical uses.
---
---