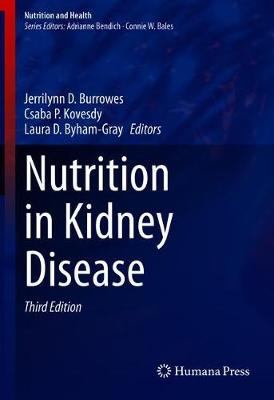 This fully updated second edition covers disease management and prevention, explores up-to-date information on demographic trends, and includes a host of useful case studies. A standalone section explains how to conduct a comprehensive nutritional assessment.
---
---
This detailed new edition delves into recently developed protocols for those working on cell nucleus research, including some of the less well-explored areas of study.
---
---
This book provides a comprehensive examination of the role of gut microbiome/microflora in nutrition, metabolism, disease prevention and health issues, including farm animal health and food value, and human gastrointestinal health and immunity.
---
---
Published August, 2020
By
Hong Shen
,
Amit Kalgutkar
,
Sarah Skerratt
,
Patrick Schnider
,
Rob Young
,
Peter Bungay
,
Antonia Stepan
,
David Pryde
,
Jean-Francois Fournier
,
Yue Pan
and
Laura Goracci
Publisher:
Royal Society of Chemistry
Rating:
in-stock
The Medicinal Chemist's Guide to Solving ADMET Challenges presents state-of-the-art design strategies by a global group of experienced medicinal chemists and ADMET experts across academia and the pharmaceutical industry.
---
---
---
The series Topics in Heterocyclic Chemistry presents critical reviews on present and future trends in the research of heterocyclic compounds. Overall the scope is to cover topics dealing with all areas within heterocyclic chemistry, both experimental and theoretical, of interest to the general heterocyclic chemistry community.
---
---
This book is based on a study of 45 samples of ginseng collected from Jilin Province, Heilongjiang Province, Liaoning Province and Korea. Uncovering the mysteries of ginseng, offering scientific-technological insights and comparing domestic and foreign ginseng, it is a valuable reference resource for researchers and consumers alike.
---
---