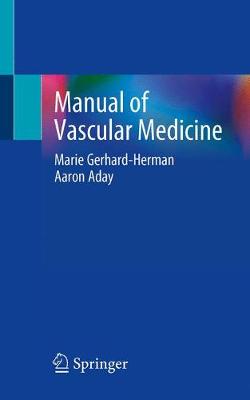 This practical manual makes clinical vascular medicine easy for the health care provider to master by providing frameworks for each area of diagnosis and a practical approach to necessary testing.
---
---
This book addresses wound care in vascular surgery, neurosurgery and lower extremity ulcers, while also providing detailed information on the latest concepts in antimicrobial therapy.
---
---
---
---
This volume is a practical resource for the diagnosis and multi-disciplinary management of patients with vascular anomalies.
---
---
In this concise but authoritative book, the authors take the reader through the epidemiology, risk factors and the basic mechanism of coronary artery disease.
---
---
This book presents 100 challenging cases encountered in vascular surgery practice that were selected from the author's vascular registry of 7,000 vascular reconstructions (endovascular and open).
---
---