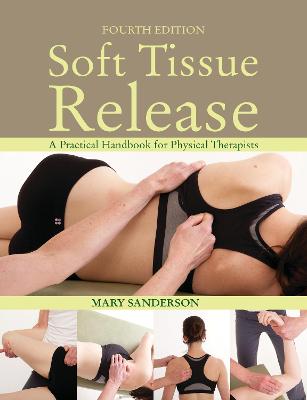 Originally published in 1998, Soft Tissue Release: A Practical Handbook for Physical Therapists was the first ever book to be written on soft tissue release and its reputation as one of the most highly respected textbooks on the subject is as strong today as it was then.
---
---
This book takes a nonpathological approach to disability as part of diversity rather than as a deficiency, offering 34 activities to help instructors working with this community. The activities are designed to be used in or out of the classroom, in independent or group dynamics, and can be modified for individual need.
---
---
This revised and greatly expanded third edition of Brain Injury Medicine continues its reputation as the key core textbook in the field, bringing together evidence-based medicine and years of collective author clinical experience in a clear and comprehensive guide for brain injury professionals.
---
---
This book covers the explosion of new information about the relationship between the brain and its blood supply since the first edition was published in 2009.
---
---
Offers an holistic, comprehensive approach to addiction treatment that combines standard EMDR therapy with specialty protocols. This innovative EMDR therapy guide for healing addiction is the first book to underscore the efficacy of EMDR therapy as a primary modality for treating trauma and addiction.
---
---
An innovative new text addressing 11 behavioral addictions in detail with a focus on recent neuroscience. This practical, approachable guide for clinicians comprehensively covers an array of behavioral addictions ranging from internet gaming addiction and sex addiction, to social media addiction and food addiction.
---
---
Provides expert guidance for counseling professionals working with adults who are coping with individual, relationship, and work transitions. Abundantly updated with new literature and resources, the book examines the most pressing life transition issues facing today's adults.
---
---
Offers a practical yet authoritative guide to diagnosis and treatment of movement disorders. Written in an expanded outline format, this book is packed with flow charts, algorithms, and tables to provide quick access to point-of-care information.
---
---
Encompasses both theory and practice from the perspectives of a diverse array of theoretical schools and practice strategies. This second edition focuses extensively on the acquisition of robust interviewing and counseling skills, including special preparation for the initial assessment and counseling session.
---
---
This innovative book presents the latest insights into hamstring strain injuries (HSI), one of the most common problems in elite and recreational sport, with a unique focus on prevention and rehabilitation.
---
---