Includes four 200-question multiple-choice practice exams. Answers include detailed rationales for correct and incorrect responses as well as references. The emphasis is on analytical rather than recall-type questions. The book also presents practical information on applying for and preparing for the examination, as well as test-taking tips.
---
---
Newly updated to address emerging directions in occupational therapy and occupational science, this book encourages occupational therapy personnel - students, educators, researchers, and practitioners - to recognise humans as occupational beings and to understand the meaning and significance of everyday occupation in day-to-day life.
---
---
This edited volume provides new perspectives on how shame is experienced and transformed within digital worlds and Industry 4.0.
---
---
---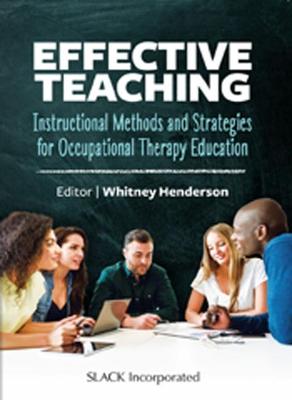 Grounded in research and experience, Effective Teaching offers practical examples of various types of instructional methods and theoretical models for educators in occupational therapy and other allied health professions to use in evidence-based teaching.
---
---
With ready-to-use lessons and strategies, What's So Funny? provides readers with tools to help their clients improve their emotional intelligence through humour. Occupational therapists, speech-language pathologists, special educators, behaviour therapists, and caregivers will benefit from the implementation of these strategies.
---
---
---
This book provides basic knowledge and skills for non-dental healthcare practitioners, helping them recognize the importance of oral health, perform initial oral health assessments, consult dentists when necessary, and offer preventive advice and counseling.
---
---