---
Based on personal stories, a critical assessment of the multiple challenges that confront minority faculty members in the health professions
---
---
Based on personal stories, a critical assessment of the multiple challenges that confront minority faculty members in the health professions
---
---
Confidently prepare for the challenges of modern maternal-newborn and child health care nursing.

A respected authority revised for today's changing health care environment, Maternal & Child Health Nursing, 8th Edition presents maternal-newborn and child health care not as two separate disciplines, but as a continuum of knowledge. Using a nursing process framework, this proven text applies a clear, easy-to-understand approach and wide range of built-in learning aids to help you master essential concepts and skills for success in this ever-changing and increasingly important field.
 
---
---
Being an effective midwife requires a range of knowledge and skills, all of which are essential to provide competent and safe care to childbearing women and their infants.
---
---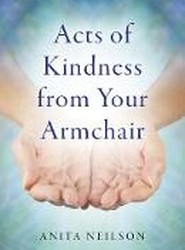 Change the world with this heart warming, inspirational and practical guide to seated philanthropy.
---
---
Finding the best and most appropriate in-home care for an aging loved one can be confusing and time consuming. This guide helps readers through the process of hiring a private caregiver, assessing needs and resources, and making difficult choices. Using real stories throughout, the authors reveal the benefits and pitfalls of in-home care.
---
---