And then the inevitable panic started to set in ...'Having been told by doctors that, due to Izzy's polycystic ovarian syndrome, they would have difficulty conceiving - and after two years of trying - Izzy and Harry turned to IVF.
---
---
Endometriosis effects 1 in 10 women in the UK (176 million worldwide), the same number as diabetes. Combining medical advice with guidance on lifestyle changes and diet, the authors provide vital information for women who suffer from a disease for which there is no known cause or cure and can take up to 8 years to diagnose.
---
---
---
Alcohol Use Disorders takes a life-span/developmental approach to understanding the etiologic processes that heighten risk or resilience factors for alcohol use disorders (AUD).
---
---
---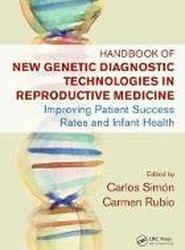 ---
Fully revised, new ediiton providing undergraduates with the latest information on human embryology. Eleventh edition features several new chapters, as well as case scenarios and review questions for self-assessment. Previous edition (9789351521181) published in 2014.
---
---