Now in its revised and expanded second edition - including over 20 new chapters - this comprehensive textbook remains a unique and accessible description of the current and developing diagnostic and treatment techniques and technologies comprising in vitro fertilization (IVF). Arranged thematically in sections, each chapter covers a key topic in IVF in a sensible presentation. Parts one and two describe the planning, design and organization of an ART unit and IVF laboratory and equipment and systems, respectively. The sections that follow provide detailed descriptions of IVF techniques, embryo culture methods, sperm processing and selection, insemination procedures, micromanipulation, embryo evaluation, cryopreservation, and embryo transfer.
---
---
Implantation is a complex phenomenon, still not thoroughly understood, involving the embryo and the endometrium. Successful implantation is considered to stem from an efficient combination of various embryo and/or maternal factors. Repeated failure of any of these factors or of their combination might decrease the chance of implantation and eventually lead to recurrent implantation failure.
---
---
Reproductive medicine and surgery is a major subspecialty in the practice of obstetrics and gynaecology. This textbook provides an introduction to the field of subfertility and reproductive endocrinology, with contributions written by leading experts in the field.
---
---
Although there are far more opportunities for LGBTQ people to become parents than there were before the 1990s, attention to the reproductive challenges LGBTQ families face has not kept pace. Reproductive Losses considers LGBTQ people's experiences with miscarriage, stillbirth, failed adoptions, infertility, and sterility.
---
---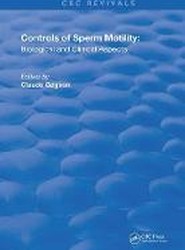 First published in 1990, this timely book provides the first comprehensive state-of-the-art updates on various aspects of sperm motility. The first section describes in detail the structures, molecules and regulatory mechanisms involved in sperm movement.
---
---
This new edition is a complete guide to infertility management for specialists in reproductive medicine and trainees. Divided into 28 chapters, the book begins with an overview of the prevalence of infertility, female endocrinology and male infertility. The following sections cover the diagnosis of different causes of infertility and the various assisted reproductive techniques (ART) available.
---
---
The world of sperm banks and egg donors has given rise to an entirely new form of family. Children of the same donor and their families, with the help of social media and the internet, can now locate each other and make contact. Based on over 350 interviews with children and parents, Rosanna Hertz and Margaret Nelson share the remarkable relationships woven from tenuous bits of information and transforms them into a highly readable analysis of life at the intersection of reproductive technology, social media, and the human desire for intimacy and identity.
---
---
Part of the recognised Infertility Management Series, the book is a complete guide to ovarian stimulation. Helps clinicians better predict ovarian response and select appropriate treatment protocols for different patient groups.
---
---
An essential new text for genetic counseling's most sought-after skills Foundations of Perinatal Genetic Counseling is a practical introduction to the concepts and skills in genetic counseling with clients before and during pregnancy. Authored by genetic counselors at the forefront of contemporary perinatal practice, this all-in-one reference provides an accessible yet comprehensive overview of: · the basics of pregnancy, including assisted reproductive technologies and high-risk pregnancy management · preimplantation and prenatal genetic screening and diagnosis · the structure and goals of a genetic counseling appointment · common clinical scenarios and best-practice approaches
---
---
How does the foetus - a foreign body - survive inside the mother? The placenta is the extraordinary organ that allows this to happen; but this remarkable feat of evolution is only just being fully appreciated by science. Y.W. Loke explores the fascinating nature of the placenta and what it can tell us about evolution, development, and genetics.
---
---