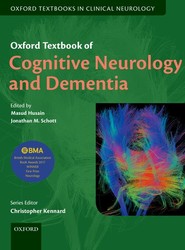 Now in paperback, this text covers the dramatic developments that have occurred in basic neuroscience and clinical research in cognitive neurology and dementia. The text is based on the clinical approach to the patient, and provides essential knowledge that is fundamental to clinical practice.
---
---
Tom Burns explores the nature of psychiatry today, focusing on what it can and cannot do, and considering the main disorders it covers. Discussing the philosophical issues of psychiatry, he reveals psychiatry's past mistakes, before looking forward to the likely changes in its future practice with artificial intelligence and virtual reality.
---
---
Child and Adolescent Anxiety Psychodynamic Psychotherapy, CAPP, is a new, manualized, tested, 24-session psychotherapeutic approach to working psychodynamically with youth with anxiety disorders. This manual provides a description of psychodynamic treatment principles and technique and offers a guide to opening, middle, and termination phases of this psychotherapy. Its chapters cover important topics such as the historical background of psychodynamic child psychotherapy, developmental aspects of child psychotherapy, and the nature of parent involvement in the treatment.
---
---
Publisher's Note:
Products purchased from 3rd Party sellers are not guaranteed by the Publisher for quality, authenticity, or access to any online entitlements included with the product.
The sixth edition of this classic text continues to provide clinically-oriented information on medications used to treat common mental health conditions and disorders in children and adolescents. The book boasts an accessible style—with even more tables, graphs, and clinical pearls than ever before—that is designed for easy reading and comprehension. Substantially updated with expanded medication coverage for new FDA approved indications, this practical guide is perfect for residents and practitioners in psychiatry and pediatrics, as well as family medicine.
---
---
Everything you ever needed to know about life on the wards that medical school didn't tell you. Includes practical advice coming direct from the authors' experience with topics from applying to the Foundation Programme to planning your career, and from interpreting results to performing practical procedures.
---
---
This volume brings together the leaders in the field of PTSD research to present an up-to-date summary and understanding of this complex disorder. All of our current knowledge and controversies concerning the diagnosis, epidemiology, course, pathophysiology and treatment are described in detail. The evidence for efficacy for each of the different forms of psychotherapy and pharmacotherapy is reviewed. Particular attention is paid to at-risk groups, including minorities, and coverage of PTSD throughout the world is reviewed as well. The authors present state-of-the-art findings in genetics, epigenetics, neurotransmitter function and brain imaging to provide the most current and comprehensive review of this burgeoning field.
---
---
The Oxford Textbook of Public Mental Health brings together the recently increased interest in public mental health and the emphasis on the prevention of mental ill health and promotion of well-being into a single comprehensive textbook.
---
---
Practical Cultural Psychiatry is a pragmatic guide to assessing, investigating, and managing people with mental disorders from different cultures.
---
---
Part of the Oxford Psychiatry Library, this practical pocket book is an invaluable resource and quick reference for clincians.
---
---