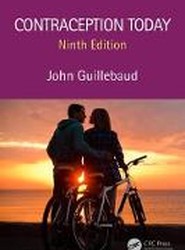 The fully updated ninth edition of this bestselling handbook summarizes concisely but fully the methods of contraception, of which there are more now than were ever available to previous generations. This is a practical guide and includes newly launched intrauterine contraceptives. It also explains why new regimens for oral contraception should replace the standard 21/7 ritual that is suboptimal, despite being the norm for the past 60 years.
---
---
Endometrial cancer remains the most frequent gynaecological cancer in first world countries.This bench book on endometrial pathology distils the current literature to provide a practical text on endometrial pathology.
---
---
From a renowned specialist at the Cleveland Clinic and medical and surgical experts in this growing field comes an up-to-date, multidisciplinary resource on transgender health care and surgery. Comprehensive Care of the Transgender Patient, by Dr. Cecile Unger, covers all aspects of transgender health care, beginning with epidemiology and history and progressing to an in-depth review of the complex transition for patients, including mental health services, endocrine and hormone therapy treatment, and surgical options.
---
---
Covering the entire spectrum of women's healthcare , Berek & Novak's Gynecology, 16th Edition, provides definitive information and guidance for trainees and practising physicians. A newly streamlined design and brilliant, full-colour illustrations highlight must-know content on principles of practice and initial assessment, including relevant basic science; preventive and primary care for women; and methods of diagnosis and management in general gynaecology, operative gynaecology, urogynecology and pelvic reconstructive surgery, early pregnancy issues, reproductive endocrinology, and gynaecologic oncology.
---
---
Coming Home tells the story of how a significant number of parents in postwar America opted out of the standardized medicated hospital birth and recast home birth as a legitimate and desirable choice.
---
---
---
This book is a comprehensive guide to ultrasound in obstetrics and gynaecology. Beginning with an introduction to equipment, the next chapters discuss the basic principles of ultrasound and its use in the different trimesters of pregnancy.
---
---
This practical volume presents an overview for the use of simulation in obstetrics and gynecology. Chapters provide an introduction to simulation for OBGYN, simulation modalities and technologies, minimally invasive surgery, invasive obstetric procedures, simulation for global health, and the future of simulation for obstetrics and gynecology.
---
---
This established reference is the product of the combined efforts of many professionals - obstetricians, paediatric cardiologists, sonographers, molecular biologists, and medical physicists
---
---
Publisher's Note:
Products purchased from 3rd Party sellers are not guaranteed by the Publisher for quality, authenticity, or access to any online entitlements included with the product.
Wolters Kluwers is dedicated to providing quality content. This is a reprint of the Seventh Edition, corrected to address typographical errors identified by reviewers.  
Blueprints Obstetrics & Gynecology - Clinical high-yield content covers what you need to know for the USMLE, shelf exam, and your Obstetrics & Gynecology rotation!
---
---