---
"This book offers practical tips and essential guidance for the clinical microbiologist and healthcare professional to put theoretical knowledge into daily practice. This handbook is intended to support the healthcare professional from interpretation of laboratory results, to consultation and infection control"--
---
---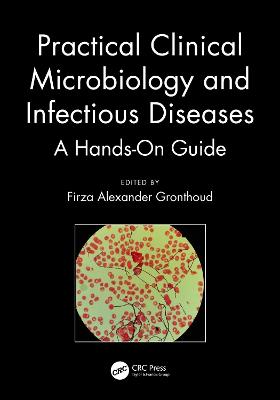 "This book offers practical tips and essential guidance for the clinical microbiologist and healthcare professional to put theoretical knowledge into daily practice. This handbook is intended to support the healthcare professional from interpretation of laboratory results, to consultation and infection control"--
---
---
The cases included in this book reflect the diseases spectrum and evolution of mucocutaneous lesions at different stages before and after AIDS antiretroviral therapy (ART) as well.This book consists of nine chapters, including fungal, viral, bacterial, parasitic, neoplastic, inflammatory diseases, syphilis and ART-induced diseases, etc.
---
---
Cardiac implantable device (CIED) infections are a key issue since they have serious consequences in terms of morbidity, mortality and associated costs for healthcare systems.
---
---
As the first book focused on ethical issues associated with drug resistance, it makes a timely contribution to debates regarding practice and policy that are of crucial importance to global public health in the 21st century.
---
---
---
Provides practical and accessible guidance for frontline nurses in the delivery of effective, compassionate care to patients with STIs. With a focus on these infections as a growing global-health problem, this book helps facilitate early identification, treatment, and prevention, including counseling and behavioural interventions.
---
---