The latest edition of what remains the leading source for radical analysis in healthcare.
---
---
The latest edition of what remains the leading source for radical analysis in healthcare.
---
---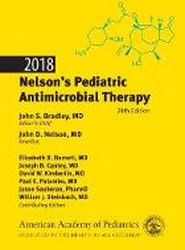 Provides instant access to reliable, up-to-the-minute recommendations for treatment of all infectious diseases in children. For each disease, the authors provide a commentary to help health care providers select the best of all antimicrobial choices. Drug descriptions cover all antimicrobial agents available today and include complete information about dosing regimens.
---
---
A collection of essays by South Carolina activists on the development of the LGBTQ movement
---
---
Part of the Oxford Textbook in Infectious Disease and Microbiology series, this comprehensive reference unites the science and medicine of human fungal disease. Written by a leading group of international authors, topics include recent developments in taxonomy, fungal genetics and other "omics", epidemiology, pathogenesis, and immunology.
---
---
In an increasingly interconnected world in which everyone is one or two flights away from New York or London or Beijing, even a localized epidemic can become a pandemic. From the poorest villages of rural West Africa to the Oval Office itself, this book tells the story of a deadly virus that spun wildly out of control - and reveals the truth about how close the world came to a catastrophic global pandemic.
---
---
Bacterial Pathogens and their Virulence Factors contains a detailed description of 32 major bacterial pathogens that affect human health and their associated virulence determinants.
---
---
This book is structured in a way that guides the reader from prevention through to diagnosis and then treatment of infection following total knee arthroplasty, in each case providing state of the art information on available techniques and procedures.
---
---