This book will guide clinicians through the assessment and management of depression, mild cognitive impairment (MCI), and early dementia., Its focus on office-based management, emphasis on practical interventions, use of case studies to illustrate teaching points, and non-academic language are particular strengths.
---
---
---
This multi-chapter book focuses on one of the hottest topics in ageing research - the role of hormones in health and longevity, offering a comprehensive and up-to-date overview of their mechanistic roles in health, ageing and longevity.
---
---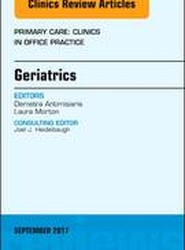 ---
The updated third edition of Cognitive Assessment for Clinicians is a theoretically-motivated guide to the assessment of patients with cognitive complaints.
---
---
This book highlights different aspects of the problem of elder abuse and neglect in India, and discusses its forms as well as means of prevention, intervention and management. It uses data from different parts of India to describe the various dimensions of elder abuse and neglect among different population categories and sections in society.
---
---
---