Examines the current healthcare supply chain and its stakeholders and investigates how to change current behaviours that drive waste and inefficiency.
---
---
Over the past four decades, the prevalence of autism, asthma, ADHD, obesity, diabetes, and birth defects has increased substantially among children throughout the world. Not coincidentally, more than 80,000 new chemicals have been developed and released into the global environment during this same period. Today the World Health Organization attributes more than one third of all childhood deaths to environmental causes. Children and Environmental Toxins: What Everyone Needs to Know offers an authoritative yet accessible question-and-answer guide to the"silent spring" of environmental threats to children's health. As the burdens of environmental toxins and chronic disease continue to defy borders, this book will be an invaluable addition to the conspicuously sparse literature in this area.
---
---
This book will heighten the public's awareness about counterfeit drugs, critically examine possible solutions, and help people protect themselves.
---
---
Introduction to Public Health in Pharmacy, Second Edition takes an approach that is both global and local. Macro-level examinations of health care systems and funding mechanisms around the world and advice for culturally competent, client-centered communication regarding nutrition and proper self-administration of medications encapsulate pharmacists' dual roles as guardians of global public health and providers of personalized care. Written in accordance with the latest guidelines from the Center for the Advancement of Pharmacy Education, Introduction to Public Health in Pharmacy, Second Edition offers an accessible introduction for pharmacy students and a comprehensive refresher for pharmacists already in practice.
---
---
---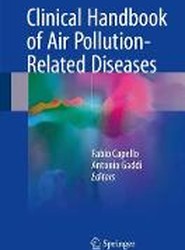 ---