Cognitive Impairment and Depression in Older Patients
£32.99
(To see other currencies, click on price)
Paperback / softback
---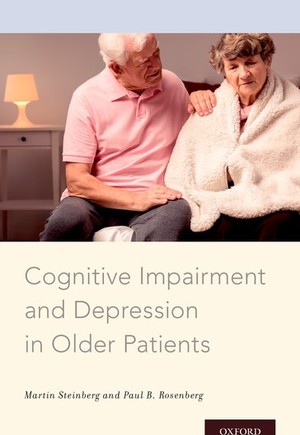 MORE ABOUT THIS BOOK
Main description:
Cognitive impairment and depression in older people have challenged clinicians and families for decades. These conditions affect well over half of people after age 65 with an incidence that increases with advancing age. Many factors account for this including the aging brain, loss of purpose, social isolation, personal losses, medical morbidity, and others. The mortality, disability, and burdens associated with these conditions, affecting patients, family members, and society at
large are legion. Advances in epidemiology, brain science, therapeutics, and in service delivery continue to improve our understanding of these conditions, their causes, and the best ways to treat them. Despite this cognitive impairment and depression in later life remain underdiagnosed and undertreated
in the United States.
This book provides a single source for clinicians who treat older people to become more effective in the evaluation, diagnosis, and treatment of these challenging late life conditions. It offers a pragmatic, easy-to-use, resource that guides clinicians in how to best evaluate and treat older people with depression and cognitive impairment.