---
Pocket sized and practical, this handbook is the ideal guide to support frontline staff and trainees, as well as all allied professionals in the name of patient safety. It will aim to demystify what is often seen as a complex topic, helping doctors understand the methods needed to provide safe care.
---
---
---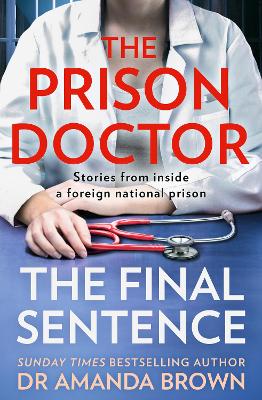 From the Sunday Times Bestselling author Dr Amanda Brown In The Prison Doctor: The Final Sentence, Dr Amanda Brown reveals stories of her time spent with foreign national prisoners.
---
---
A thoroughly researched explanation for the failures of end-of-life communication and decision-making in the United States. The book explores the reasons why physicians, patients, and families struggle to have the conversations necessary to provide seriously ill and dying patients with medical care consistent with patient preferences.
---
---
---
A piercing account of life as a forensic psychiatrist
---
---
This book investigates the importance of legacy in the field of medical law. It demonstrates that legacies of the past can provide valuable lessons in shaping the law and regulation of the future. It also reveals that legacy can produce both benefits and burdens in this context.
---
---
---